Kharkov "Malyshev Plant" intends to receive a possible contract for the modernization of Serbian
tanks
T-55. Preliminary informal negotiations on this topic took place during the exhibition "
Weapon
and security-2019 ", passing from Kiev. The Ukrainian portal mil.in.ua reports with reference to the Serbian publication
V92
.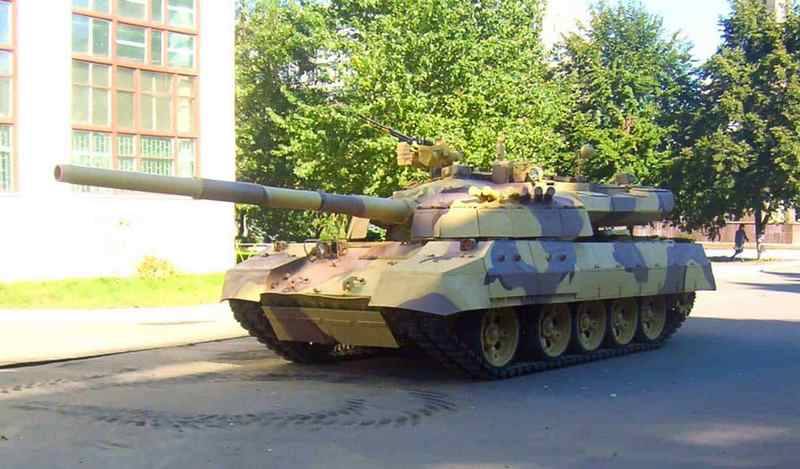 tank T-55AGM development KHKBM them. Morozova
According to the Serbian publication, during the exhibition in Kiev, an informal meeting was held between representatives of the Kharkov "Malyshev Plant" and the Serbian military analyst Vlad Radulovic, during which they discussed the possible modernization of Serbian T-55 tanks, which should be restored and modernized to form a strategic reserve Armed Forces of Serbia.
According to the publication, the Ukrainian company expressed great interest in this proposal and assured that it has every opportunity to carry out major repairs and modernization of tanks with the installation of modern fire control systems, a new engine and a gun. It is added that "KhZiM" proposed several options for modernization, including the one developed by KhKBM named after Morozov project T-55AGM.
Our design office has the ability to overhaul and deeply upgrade the T-55 tank. In addition to maintaining the current 100 mm caliber, there is the possibility of installing a new 125-mm smoothbore gun, and, depending on the type of modernization, engine power can be increased
- said the Deputy General Director of the State Enterprise "Plant named after Malysheva "Dmitry Ivantsin.
It should be noted that there has not yet been an official appeal from Serbia to modernize the T-55 tanks. Most likely, the proposal of Ukraine will be considered among the proposals of other countries, after Belgrade makes the final decision on the modernization of tanks.