In the section "Club of Friday Lovers" we propose to discuss a little material related to the crisis of the Nobel Peace Prize.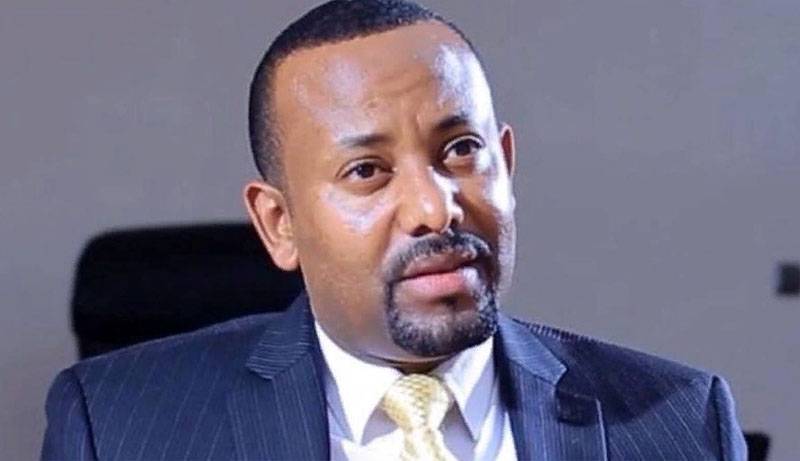 One gets the impression that the Nobel Committee is faced with an increasing problem in terms of determining the circle of people worthy of receiving the Nobel Peace Prize. This time they decided to look for the Nobel laureate on the African continent.
So, a group of representatives of the said committee, having decided that there are no other candidates, chose the next representative of the power elites as the laureate of the peace prize. This time, the chairman of the Ethiopian government, Abiy Ahmed, was declared the winner.
Representatives of the Nobel Committee pretended to have been following the activities of this person for a long time, and, in the end, announced that Mr. Ahmed deserves a peace prize.
Officially, the reason is named as follows:
For efforts to achieve peace and international cooperation, for a decisive initiative to resolve the border conflict with Eritrea.
The conflict between the two African states lasted several years - since the separation of Eritrea from Ethiopia (proclaimed independence in 1993 year). The peace treaty between the two countries was signed at 2018. At the same time, two people made the main effort to sign the agreement. Mentioned Abiy Ahmed, as well as the President of Eritrea, Isayas Afevorki.
And this is an additional question to the Nobel Committee: if the political leaders of the two neighboring countries made efforts to peace, then why did they decide to present the Nobel Peace Prize to only one of them?
We can say that with the Peace Prize of the Nobel Committee, problems have been manifesting themselves for a long time. Often, the prize is awarded to those individuals whose activities only provoked or exacerbated military conflicts. A couple of examples: peace prizes were awarded to Mikhail Gorbachev and Barack Obama. For what? Gorbachev's activity has responded and continues to respond with large-scale bloodshed almost throughout the territory of the former USSR (from Tajikistan and Kyrgyzstan to Transnistria and Donbass). Obama, having received the Nobel Peace Prize "in advance," signed orders for the participation of American troops in a number of conflicts, including the Syrian one.
It is noteworthy that all the last time in the media and social networks they have been saying that Greta Thunberg (16-year-old Swedish activist) can get the "Nobel". But, apparently, Greta began to be promoted this year too late, and the Nobel Committee has not yet been able to digest the volumes of information received.