In recent years, there has been a clear tendency for a number of Western countries to rewrite
stories
World War II events. Poland was especially successful in this. Separate republics of the former USSR follow the same path: the Baltic states, Ukraine, etc.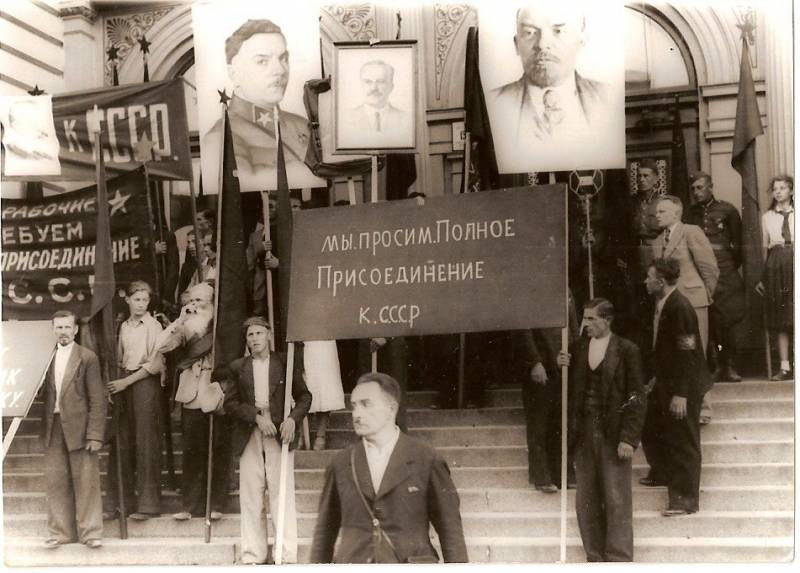 Baltic schoolchildren are taught to perceive the events of 1940 of the year not as a union with the Soviet Union, with the consent of the then leaders of the republics and approval by the majority of local residents, but as "the invasion of the USSR", "occupation", "aggressive policy of the Stalinist empire."
Of course, the Baltic schoolchildren will not be shown videos showing how the same Latvians met the Red Army in June of the 1940, and will not tell how tens of thousands of Latvian volunteers joined the army of the Soviet Union to smash the Nazis and their accomplices together .
If the truth about the war, about the voluntary entry of the Baltic States into the Soviet Union, appears in the Baltic documentary, in the Baltic media and history books, this will shake the anti-Russian campaign launched by the West and in which countries such as Latvia or Ukraine become instruments achieving the goals of Western intelligence services to break the built ties.
The TV channel "History" presents a film called "Unlearned lessons. Baltic States ":