Extremely serious food for thought was provided to Russian and foreign expert circles and knowledgeable observers by a non-interesting demonstration video published on Youtube 7 on October 2019 as part of the DSEI-2019 international exhibition of defense products in London. This video, announced by Paul Smith, a test pilot at BAE Systems Corporation, illustrates the ability of the Typhoon Tranche 1 multi-functional fighter, in the modification of electronic warfare, to overcome anti-aircraft / anti-missile "barriers" erected by the Pantsir-SXNUM anti-aircraft missile and artillery systems.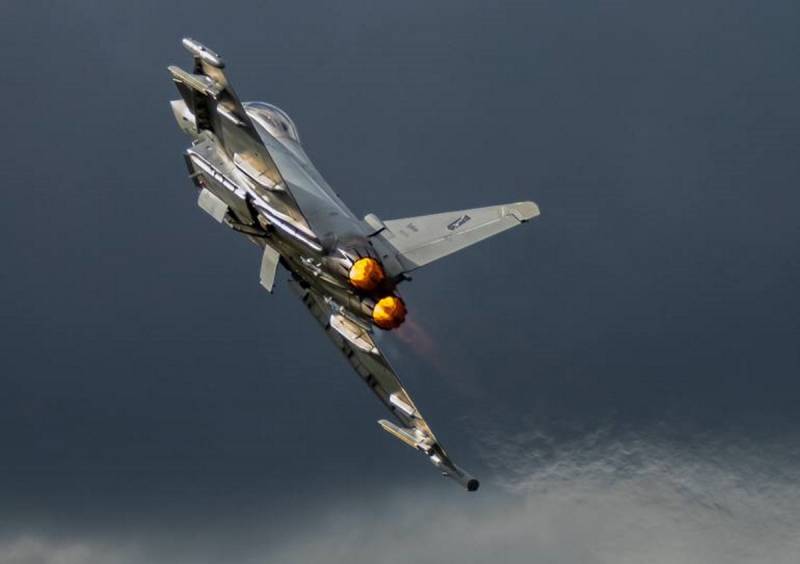 The potential for towed false targets by Ariel and BriteCloud 55 microwave transmitters is large, but not unlimited
In particular, starting from one of the episodes featured in this video, we can conclude that only towed false targets-emitters of X / Ku-band radio waves of the Ariel type from Marconi Defense Systms, as well as those being shot "Brite Cloud 55" interference microwave transmitters equipped with individual modules for electronic reconnaissance and frequency analysis of active radar homing heads of enemy interceptors will be enough to effectively counter the system conducting ZRPK "Carapace-S1". In reality, the above conclusion hardly corresponds to the real state of affairs. Why?
The aforementioned electronic countermeasures are highly effective in suppressing only such radar tools as airborne radars of tactical aircraft
aviation
and SAM radars (based on obsolete slotted antenna arrays, Cassegrain antennas, as well as passive phased antenna arrays) and active radar seekers based on slotted antenna arrays (ALB). In addition, multifunctional radars, radar detectors and promising homing heads based on multi-element active phased arrays with transceiver modules represented by gallium nitride substrates or low-temperature co-fired ceramics are capable of selecting "Typhoons" against the background of BriteCloud interfering microwave transmitters 55 "and towed false targets" Ariel ", equipped with multi-band microwave emitters centimeter range.
This possibility is realized by equipping several hundreds of transceiver modules with individual low-noise microwave transistors / amplifiers and attenuators, which ultimately ensure the formation of "dips" in the radar pattern in the sectors of radio-electronic interference sources. It is with such AFAR-radar detection and guidance that the perspective Pantsir-SM anti-aircraft missile-gun systems will be equipped. As regards counteraction to the standard 96K6 Pantsir-S1 air defense missile system, this task is unlikely to be accomplished even if the Typhoons pilots use the above electronic warfare equipment used in the BAE Systems advertising video.
The fact is that the Pantsir-S1 anti-aircraft missile and artillery systems have a full-fledged radio command guidance system for the 57E6Е anti-aircraft guided missiles not only according to radar data with the passive 1RS2-1Е Helmet headlamp, which may well suffer a radio fiasco in fiasco towed false targets "Ariel" and microwave transmitters "BriteCloud 55", but also on the target designation of the attached multispectral optical-electronic sighting system 10ES1-E, operating in the TV and medium-wave infrared wavelengths, the latter from It is distinguished by its ability to detect and "capture" low-contrast targets even when using optoelectronic interference and infrared traps. It is logical to assume that the next colorful and technical PR video clip from the advertising department of "BAE Systems" is simply the fruit of Russophobic fantasies of the British military-technical establishment.