The management of databases and data flows in the missile defense system is the most significant problem in the development of a new network of space sensors created to detect hypersonic and ballistic launches
weapons
. The words of the director of the Anti-Ballistic Missile Defense Agency are quoted by the Defense News portal.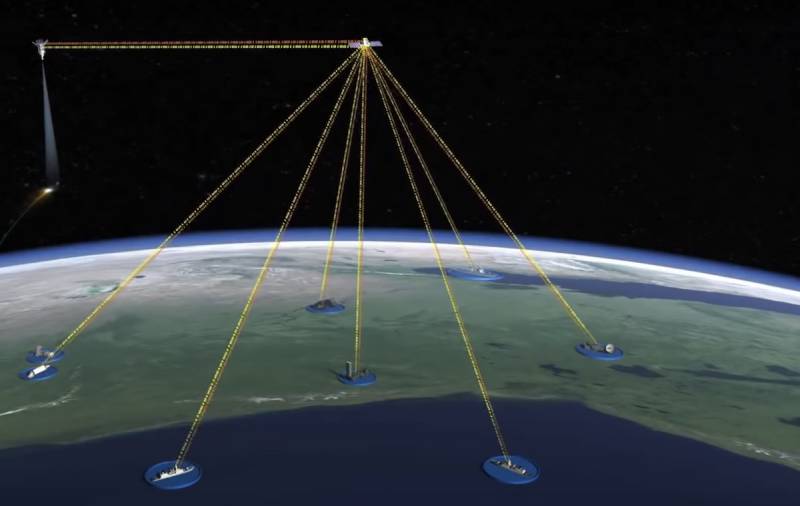 The Pentagon has studied the problem of repulsing an attack of hypersonic weapons for years and has come to the conclusion that space sensors are the only solution to protect the United States from such systems armed with Russia and China. Washington intends to create a "sensory layer" in space that will help determine the launch moment and give the United States missile defense system precious minutes and seconds to prepare.
A project by the Missile Defense Agency is called the Hypersonic and Ballistic Tracking Space Sensor; HBTSS. HBTSS will be integrated into the constellation of low-orbit satellites of the Space Development Agency.
For Vice Admiral John Hill, director of the agency, the development of sensors for the system is a completely solvable engineering problem, and the development of commercial space companies means that the technology can be easily launched into space as soon as it is ready. The real problem is "transferring data between different spacecraft, tracking support and eliminating interference."
The Missile Defense Agency is evaluating nine proposals for space sensor architecture. With 73 millions of dollars that Congress has already allocated, the agency is ready to move on to the next phase of the program. Of the nine decisions presented, three will be selected this year, followed by a selection process lasting from six to nine months.
Hypersonic weapons are harder to track than traditional ballistic missiles. It is smaller and faster, which complicates both the detection of warheads and tracking them. In order to effectively accompany such a system through tracking sensors and transmit information about it in real time, the sensor network will actually transmit tracking like a relay stick from sensor to sensor. The transfer of such a data stream will be the main problem.
Hill compared the complexity of this data transfer with his service during
navy
, where information was supposed to be transferred between moving vessels, but the problem of sequential data transmission from satellite to satellite is an order of magnitude more complicated.