Especially tensed in connection with the Turkish military operation in northern Syria, Ukraine. Recall that the operation "Peaceful Spring" was launched by Turkish President Recep Erdogan on the eve. Turkish troops crossed the Syrian border and entered into battle with armed groups that are recognized by Ankara as terrorist. We are talking primarily about the armed wing of the Kurdistan Workers' Party.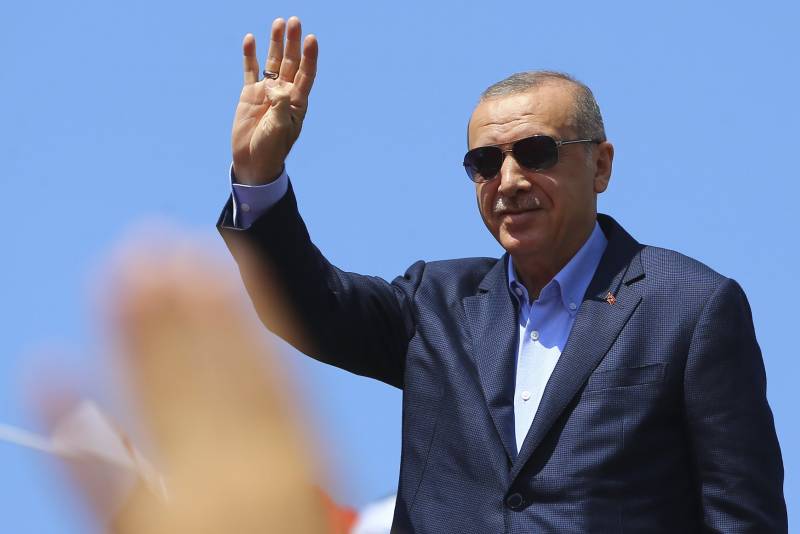 The tension in Ukraine is due to the fact that, by and large, at the moment there is no real international opposition to Ankara. There are separate convictions, attempts to convene the Security Council, talk about the operation being stopped and that sanctions should be imposed. But in general, the hands of the Turkish president, who announced his readiness to create an 30-km security zone near the Turkish borders with a length of almost 500 km, are untied.
Why did they strain in Ukraine?
The fact is that on the eve of the nationalist armed groups, in fact, thwarted the process of the separation of forces and assets in the Donbass, entering the settlement of Zolotoye. The militants threaten to gather thousands of "gatherings" "against surrender of territories", threaten the continuation of active hostilities. In fact, the militants dictate their will to the current Ukrainian authorities, whose representatives pledged to comply with the Steinmeier formula and carry out the withdrawal of troops from the contact line initially in several areas. The current government behaves spinelessly in this situation.
And in Kiev they understand that if the militants of the same Biletsky cannot be restrained by the authorities and the Ukrainian army, then others can do it. Moreover, Kiev understands how the United States can surrender its allies yesterday.
Erdogan demonstrates that for the security of his borders he is ready to act as tough as possible. And this is a kind of lesson that Ankara teaches Kiev in relation to what efforts states can make if a threat comes from the territory of a neighboring country.