In fact, Poles and Russians have long had nothing to share. Even Ukraine, which almost crossed her throat with both of them. At the level of everyday communication, most ordinary people in Russia and Poland have nothing against each other. Yes and should not have. And all
historical
no offense at all.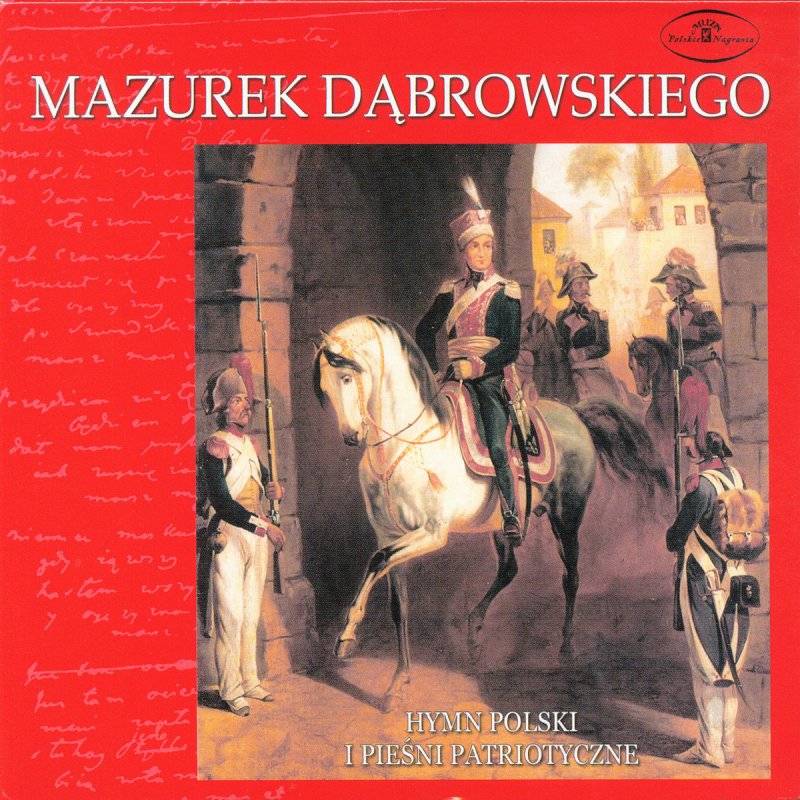 Jeszcze Polska nie oshalęła
Another thing is politics and official propaganda. However, for the Russian media, the Polish question has long been no longer in the first, second or, perhaps, not in tenth place. The author is a rare exception in this regard, he regularly supports the Polish theme and is not noticed in his special sympathies for the current political line prevailing in official Poland.
Most Russian journalists have enough other concerns. But in the Polish press, Russophobia is still in fashion. Although, fortunately, not everyone, which allowed us to re-read the famous line from the Polish anthem - the unique "Mazurka Dombrowski". It seems that Poland has not lost its mind yet, and its best sons are able to resist the propaganda, maintaining a sober and pragmatic view of relations with the old opponent - Russia.
It was with the opponent, not with the enemy, although there was, we admit, plenty of hostility over the thousand years of our neighborhood with Poland. All the more valuable is the experience of a different kind, which can even be considered as a worthy example. I admit, I'm just looking forward to a high-quality translation and mass distribution in Russian sources of one of the last posts of Peter Panasyuk on the very popular salon24.pl portal.
For those who are satisfied with not too artistic Google translation, I'm ready to immediately offer a link
Russia is an enemy or partner
. I will simply comment on Panasyuk with pleasure, and let a lot of the writing below seem banal to someone or have long been known.
And I would like to start with a brief summary of his key points. Peter Panasyuk first of all dismisses all speculation about the military threat allegedly emanating from Russia. The blogger extremely convincingly shows that the "Russian threat" is an enviable feeder for many politicians, in fact, nothing more than a bluff, according to Panasyuk's definition, "a fiction that does not reflect reality at all".
Indeed, 400 thousand Russian military with two thousand
tanks
and a thousand aircraft are opposed by three and a half million NATO soldiers, supported by 10 thousand tanks and 6 thousand aircraft. Panasyuk is even ready to sympathize with Russia, since it has absolutely no allies. Apparently, the popular author of Belarus and Kazakhstan does not seriously consider them as such. His right, although it can be argued.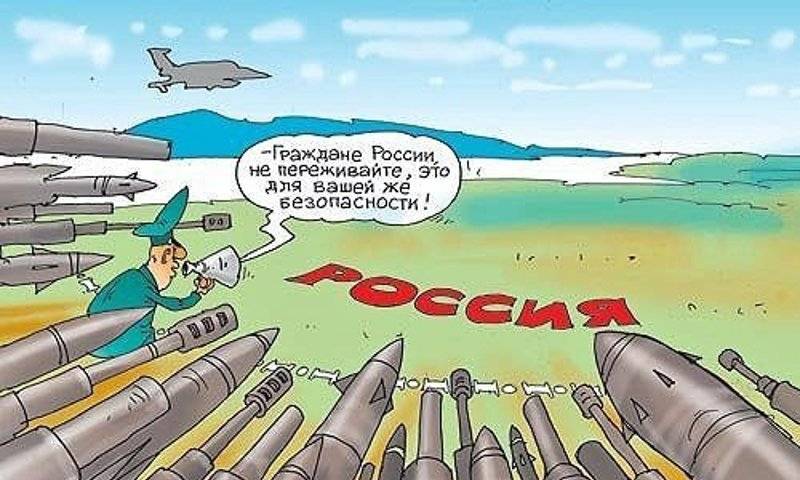 It's not politics that dictates, but economics
Further even cooler. The Polish website explicitly states that modern Russia has never attacked anyone. Chechnya is the taming of fundamentalists, and the Russians defended Ossetia from the attack of Saakashvili. Even for Donbass and Crimea Panasyuk does not criticize us - at least on duty. According to him, this is a "reaction to the illegal coup on the Maidan." No more, no less. It is clear why lately Kiev has had such difficulties in relations with Warsaw.
Against this background, tough assessments of US military policy are no longer surprising, as well as the bold assessment by Pan Panasyuk of Ukraine and Belarus as a "security margin for Moscow and St. Petersburg."
Panasyuk could not resist and went about kicking his pro-Western colleagues - Sakevich, Targalsky and Karnowski, who see a threat even in the purchase of energy from Russia. And then he refutes all their claims about the Russian monopoly and the possible problems of the former Commonwealth with sovereignty.
A blogger does not just remind that Russia has the cheapest gas and oil products, and it is high time for the Poles to think and not shell out in vain to please the Western allies. Panasyuk is simply pragmatic to the envy of President Trump, and he also does not quite understand, or rather, it is completely incomprehensible why Poland with such ease left the Russian market.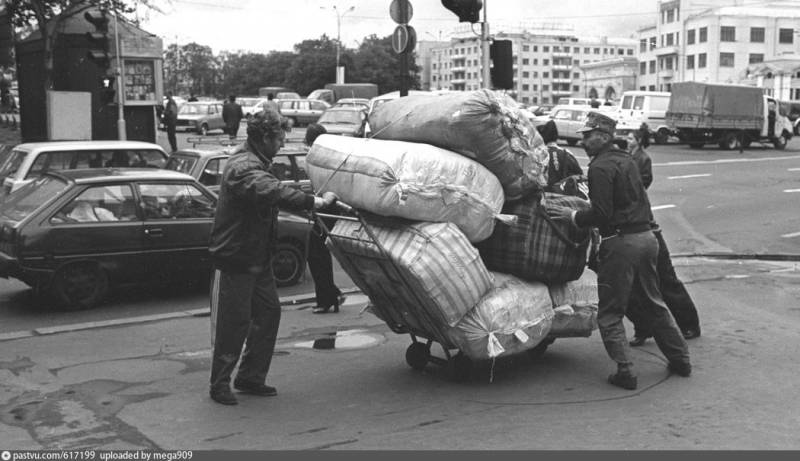 After all, he attracts everyone who can and cannot be, and Warsaw is so carried away by the game of sanctions that it is ready to lose many years of guaranteed profit. Farmers suffered, the Polish light industry suffers, and in Russia now few people remember not only the metropolitan store "Polish Fashion" near the metro station "South-West", but this concept itself.
Honestly, in his campaign for the Russian market, Pan Paniuk was so carried away that he presented Russia as a kind of business paradise with minimal public debt, huge resources and reserves, and low taxes. In Russia itself, few propagandists allow themselves something similar, but still - a separate respect for a respected blogger.
From Grunwald to the Four Tankers
In principle, the Russians have not too much historical experience of cooperation with the Poles. The Battle of Grunwald as early as the 1410 of the year is generally a separate article, as well as the embodiment in reality of the legendary slogan of the revolutionaries "For our and your freedom!"
There is actually no one to say thank you to Dzerzhinsky, Menzhinsky, Unshlikht and others, but for the fact that we didn't have any Polish guns in the Civil, unlike the Latvian, we must probably thank Pan Pilsudsky. At least for the fact that the "arrows" were on the other side of the front, and their heirs - not in the Polish Army, but in the Home Army.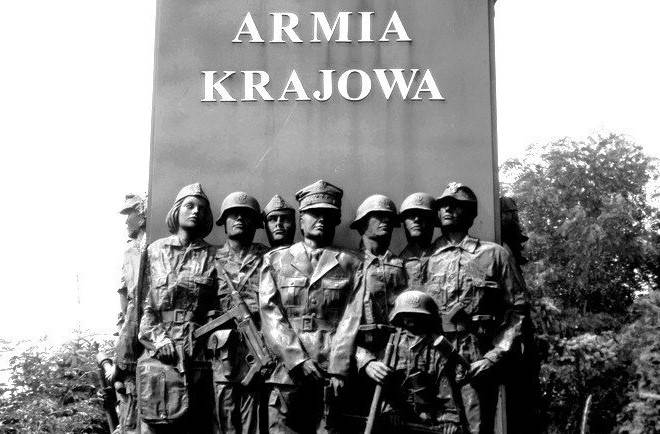 Nevertheless, in World War II we were allies, and the losses of both countries in it are quite comparable. How they later dispersed, or rather, we were divorced, is also a separate topic, worthy of a whole series of essays. But good memory can be completely eradicated in the media and on the pages of textbooks. It's much harder to burn something out of people's memory.
For our generation, those who have long been behind 50, a real Pole has always always been associated with a brave and slightly reckless warrior. According to Henryk Sienkiewicz, the titanic images of the dashing heroes from the Crusaders and the Flood always stood next to the characters of the Four Tankers and lieutenant Hans Kloss performed by the courageous Stanislav Mikulsky.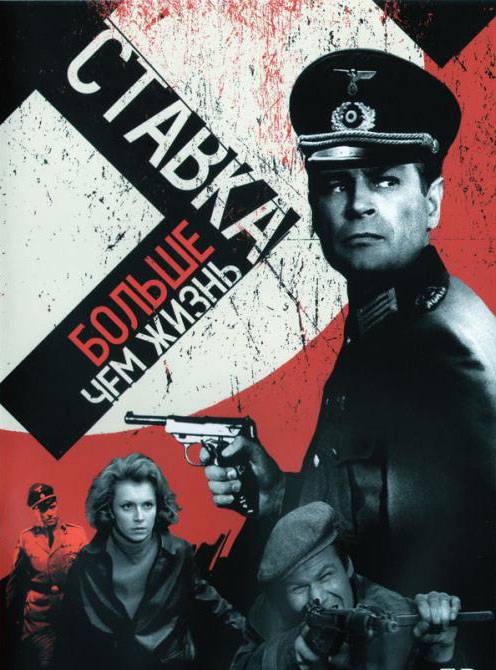 Then we quickly realized that the Polish hut was the funniest in the socialist camp, and at the same time were read by the ironic detectives of Joanna Khmelevskaya. Two Va-Banks and Sex Mission still remain cult films for us, and the murderously funny Deja Vu is as close to every Russian as every Pole. Checked repeatedly.
May the readers forgive me, I cannot but recall the scene from Liberation. This is when the inimitable Valery Nosik and Frantisek Pechka, Russian tanker and infantryman of the Polish Army, climbed onto the roof of the alcohol tank in the labyrinth of the marshalling station somewhere on the way to Berlin. And that question from the mouth of the Polish zholner: "What am I, a tank or something?" When Nosik put his bowler under his nose. From under a communist stick or for money, this and so you will not play.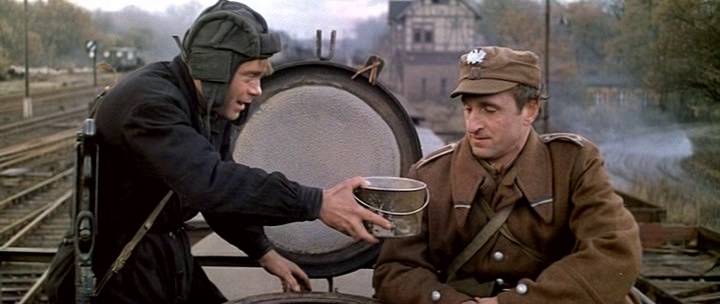 Why all this? And besides, it's profitable for anyone to bleed Russians with Poles now, but not for them. Especially after thousands of them almost side by side trod hundreds of kilometers along the "shuttle trails" of the 90's. And after both of them figured out that something was wrong with the Vilnius Ukraine. Finally, there were those who understood that together we can do more and better than separately.
However, why they were found, they were simply not given much to express themselves. Well, if Marshal Jaruzelsky for his sympathy for the Russians and Russia was almost poisoned. So it's probably worthwhile to support the first sprouts of not Russophobic, but Russophile propaganda by all means! Even if someone barks in pro-Western newspapers that all this is fake or "ordering from the Kremlin". In any case, from now on I will read the posts of Peter Panasyuk regularly.