In the near future, the Ukrainian armed forces may receive hypersonic weapons
aviation
guided missile. Appropriate development at the exhibition "
Weapon
and security-2019 "was presented by Yuzhnoye Design Bureau. This was reported by Ukrainian military blogger diana_mihailova in his
material
.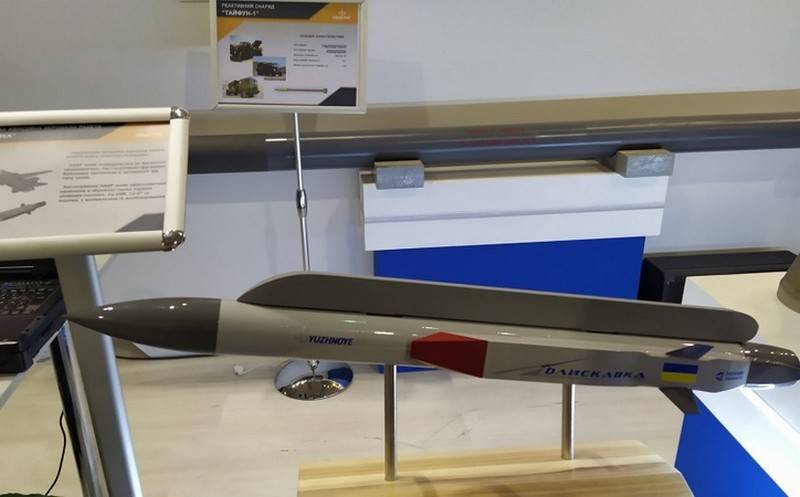 The Yuzhnoye Design Bureau from the Dnieper (Dnepropetrovsk) at the Arms and Security-2019 exhibition these days in Kiev presented several of its developments, including three launch vehicles, an Earth remote sensing spacecraft and hypersonic guided missiles " Bliskavka "(" Lightning "). All developments are presented in the form of models, including the new hypersonic missile.
Unfortunately, the developers did not disclose the tactical and technical characteristics of Lightning, confining themselves to the message that the missile is hypersonic, can be equipped, depending on the tasks, with a military unit for various purposes and that it is an air-to-ground missile system. Su-27 and Su-24М aircraft, which are in service with the Ukrainian Air Force, are declared as carriers. At the same time, it is argued that for the adaptation of aircraft for a new missile, significant re-equipment of aircraft will not be required.
It is also unknown at what stage in the development of hypersonic weapons are Ukrainian designers.