Turkish President Recep Tayyip Erdogan crossed the very "red line" that was recently announced in Washington. Recall that in the US administration, the "red line" meant the beginning of the Turkish military operation in northern Syria - in areas of compact Kurdish residence. And today, Erdogan officially announced the start of such an operation.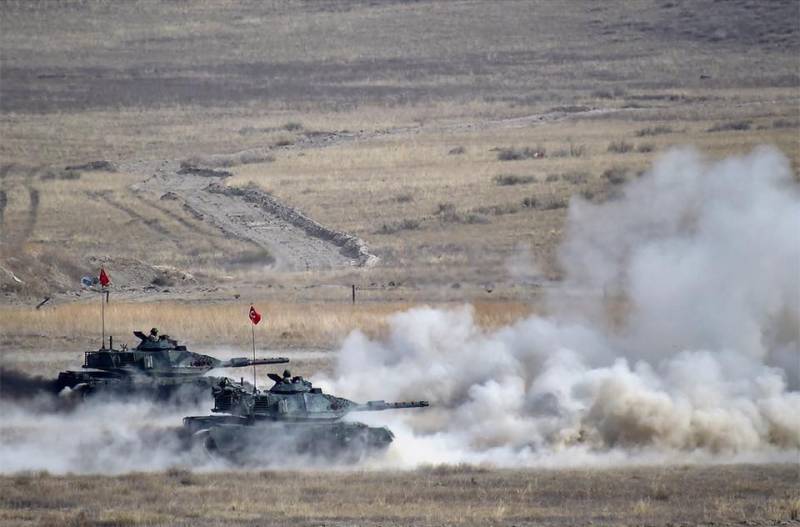 According to the latest information, the Turkish armed forces in northern Syria joined with the armed groups of the so-called SSA (Free Syrian Army) and began fighting against Kurdish units. Turkish
Tanks
enter Syrian territory, crossing the border.
Turkey's opponent in this situation is Kurdish groups from the Syrian Democratic Union (SDS) and representatives of the armed wing of the Kurdistan Workers Party (PKK), which were added to the list of terrorists in Ankara.
Erdogan stated that the operation is carried out not only against the PKK, but also against ISIS terrorists (* prohibited in the Russian Federation). According to him, "the Turkish army will create a corridor near the southern Turkish borders, which will be free from terrorists." At the same time, the Western media reminded Erdogan that there were no ISIS * militants in the north of the SAR for a long time, adding that the Turkish president wants to legitimize the military operation against the Kurds with a reminder of this group.
According to unofficial data, the Turkish troops in the past few days, being ready, did not start a ground operation, waiting for the American contingent to leave the areas east of the Euphrates in the north of the SAR.
Recall that Trump previously promised to "destroy the Turkish economy" if the troops of this country "do something wrong."