The Indian media announced a significant increase in the chances of Russian Su-35 multi-role fighters to win a tender that involves the purchase of 114 fighters for the Indian Air Force. So, it is noted that part of this tender will remain with the French Rafale (while 36 units with deliveries of the first in 2020 have been contracted so far), but a significant part may go to Sukhoi.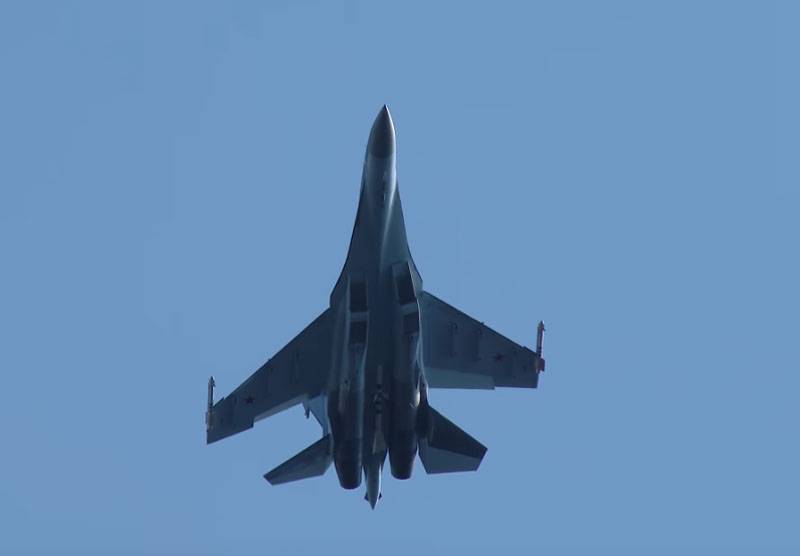 In particular, it is stated that the Russian manufacturer made a proposal to localize the production of Su-35 fighters in India, linking a potential contract with the modernization of a large fleet of other fighters - Su-30MKI. In total, the Indian Air Force today has about 250 Su-30MKI. The Indian media say that such a "two-phase" contract will provide an opportunity to save.
It is noted that the Su-35 stands out for its super-maneuverability, the ability to use various weapons, including the latest air-to-air missiles, "but it's too expensive to maintain." Indian experts say that if Russia goes to the localization of Su-35 production in India and at the same time modernizes the ten Su-30MKIs, then in this format the future costs of servicing Su-35 can be compensated by the current savings.
Meanwhile, the modernization of the 30 "Drying" in India means "the use of Su-35 technologies": the use of Irbis-E radar, the installation of AL-41F engines, and integration with new electronic warfare systems.
At the same time, experts note that if the Indian authorities continue to ponder the purchase of fighters in small batches from different countries: France, Russia, the USA, Sweden (by the way, the Swedes themselves left the tender a few weeks ago), then this will become a "logistic nightmare for the Air Force ".