The media wing of the Ansar Allah group published a video with episodes of the defeat of the Saudi brigade, which, according to sources, included foreign mercenaries. The shots show not only the Hussites themselves attacks on Saudi military equipment and convoys, but even the location of ambushes on a mountain road.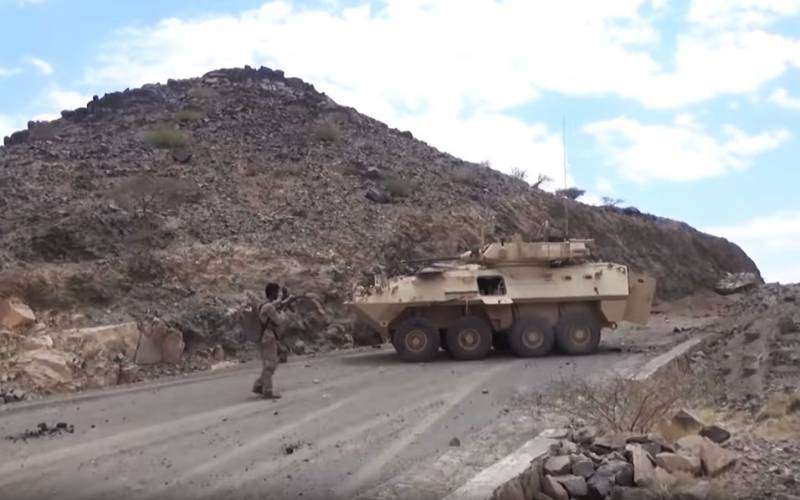 So, it is shown how one of the armored vehicles of the Saudi troops at high speed moves along the road, but receives a side shot and rolls to the side of the road.
The footage shows how, after falling into the trap, the crew of the Saudi armored personnel carrier no longer tries to get out of the situation, and as a result, a person with a Kalashnikov assault rifle decides everything.
"Drive away from the edge and get out," a man with an automatic rifle demands, showing with his hand how far you need to take back armored vehicles.
After some time, one of the crew members got out of the armored car, which could not break through the Hushite ambush.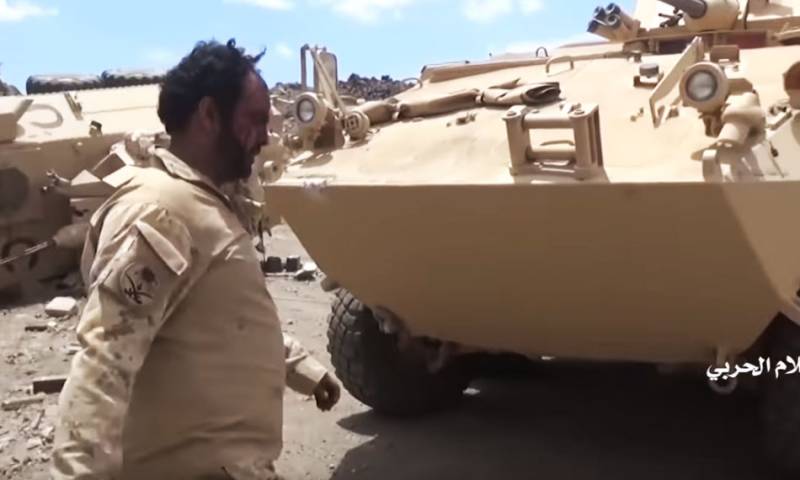 You can see that this man without a hat, without
weapons
and even without shoes. At the same time, he has a patch with the coat of arms of Saudi Arabia on his sleeve. Abrasions on his face are visible.
The Hussites themselves, in a commentary on this video, stated that their fighter with Kalashnikov was so able to capture a Saudi armored personnel carrier.
After that, the Hussites were accused of striking at "ambulance" vehicles, the armored vehicles of which were assigned as escorts. But the Hussites previously published footage with a huge number of trophies in the form of small arms, grenade launchers and other things, which allows us to conclude that the statements about the "sanitary convoy" are doubtful.
Also, in the reports, some sources stated that there were representatives of the Yemeni armed forces in the convoy defeated by the Hussites.