In the network there were shots with the next successful actions of the Hussite armed detachments. Recall that the Hussites call the armed wing of the Ansar Allah group, which opposes the Saudi coalition in Yemen. At the same time, Husites are increasingly attacking Saudi forces in the territory of Saudi Arabia itself.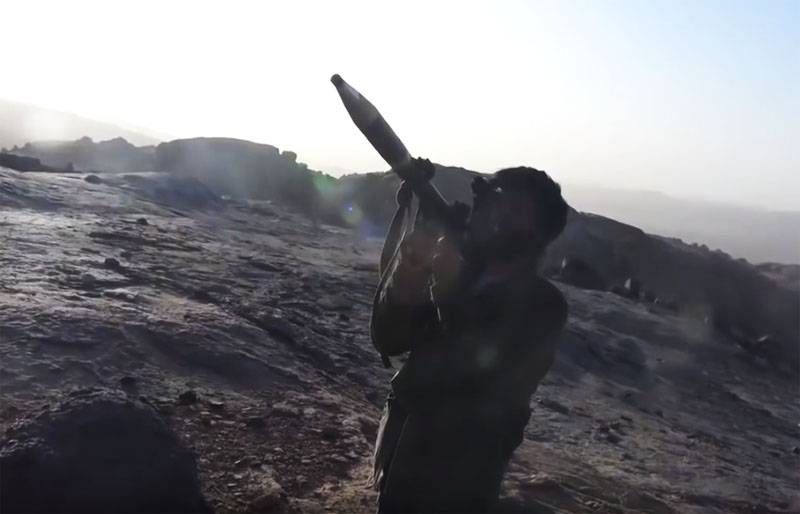 The footage published on the network shows that the Hussites are trying to "squeeze" out of the arsenal of weapons all that can be used to conduct an effective battle. So, a person is preparing to hit a target located from him, reportedly, at a distance of about 800 m. But the aiming range of the RPG-7 is up to 700 m.
In such a difficult situation, the representative of one of the Hussite detachments decides to fire a "mounted" shot. With jewelry precision, he "puts" the grenade at an impressive distance, firing from a dominant height. As a result, the target is hit. It is the factor of dominant height that allows the ammunition to overcome a significant distance.
At the same time, users doubted that the goal was about 800 m. Some commentators are trying to say that this is a "video editing" and that the target was actually hit by an anti-tank guided missile. However, most commentators agree that there is no editing on the video and that hitting the target is a confirmation of the professionalism of the grenade launcher. The hand, as they say, is full.
Recall that not so long ago, the Hussites in Saudi Arabia defeated a brigade, which included hired troops. At the same time, the Ansar Allah group managed to capture a large number of trophies, including hundreds of small arms
weapons
.