Armed with the Armed Forces of the Russian Federation in the spring of this year, the Palantin-K electronic warfare complex was first shown in action. We are talking about the presented episode of the exercises at the Luga training ground in the Leningrad Region.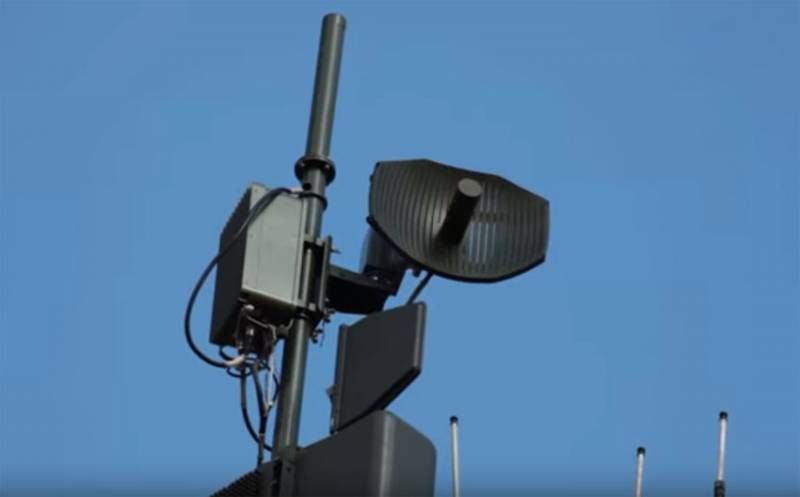 TV channel
"Star"
publishes footage with the use of "Palantina-K" by troops of the electronic warfare of the Guards Combined Arms Army of the Western Military District.
The complex was used to counter the drones of a conditional enemy.
The images show how a serviceman acting as the operator of an "enemy" drone equipped with an explosive device launches an UAV into the air.
Next, the work of calculating the Palantin-K complex is demonstrated. Radio-electronic systems of the complex detect the object and go to the control channel of the device. Information is displayed on the monitor of the operator on duty. The goal is set - the flight is carried out from the southwest. This information is reported by the operator after detecting the signal.
The video demonstrates the deployment of the Palantin-K electronic warfare system.
At the end of the video, the unit commander is shown with the rank of captain, who sets the task of suppressing the control channels of the "quadrocopter" target.
The use of the UAV counteraction complex was recognized as successful.
"Palantine" is, in fact, the integration of several electronic warfare systems. It allows you to suppress various enemy signals, including cellular signals. Automation of the complex allows you to choose the most optimal version of electronic countermeasures, which reduces the risk of human error.