The Pentagon resumed operations of the 420-th flight test squadron. The unit will plan, conduct testing, analysis and report on all flight and ground tests of the top-secret B-21 long-range bomber.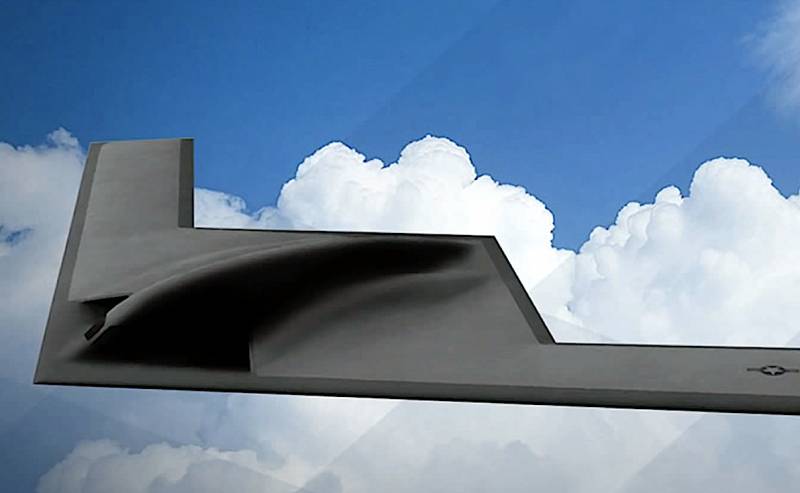 The United States Air Force continues to take steps to obtain a new generation of strategic bomber. For testing the B-21, the 420-I flight test squadron was re-commissioned.
The 420 Squadron is part of the 412 Squadron, which in turn is owned by the Air Force Test Center, with headquarters located at Edwards Base. It was this unit that at one time tested the B-2 Spirit, which became the most expensive aircraft in
stories
.
The B-21 is an American heavy bomber developed by Northrop Grumman. It is assumed that the next-generation bomber against the background of its predecessors will be more "tenacious", sharpened to overcome modern air defense. The prototype of the aircraft will soon go into production. He made the first flight precisely as part of the 420 Squadron from Edwards Air Base.
It is expected that the aircraft will go into service by the 2030 year (this is the deadline, according to the US Air Force). Under the Long-Range Attack Bomber (LRS-B) program, the B-21 should complement the existing Rockwell B-1 Lancer, Northrop Grumman B-2 Spirit and Boeing B-52 Stratofortress bombers and ultimately replace them.
The initial plans of the Air Force were to purchase from 80 to 100 aircraft of this type at a price of 550 million dollars per unit, with the prospect that as a result there will be about 175-200 aircraft in operation. The development contract was signed with Northrop Grumman in October 2015. According to media reports, this strategic bomber can also be used as a reconnaissance and interceptor.
The assembly of the B-21 is expected to be carried out at the US Air Force 42 plant in Palmdale, California, at the same facility used in the 1980 and 1990 years to manufacture the B-2.
The B-21 was originally designed with an open architecture. This will allow in the future to carry out the modernization of the aircraft and install new types of weapons on it without serious costs. In addition, the aircraft will use the Pratt & Whitney F135 engine, which is the main engine of the F-35 JFS program. The unification of the engines of the two programs, according to the officials responsible for the project, should reduce their cost.