Representatives of Kurdish armed groups in Syria responded to statements by the Turkish president about their readiness to launch a military operation on the eastern bank of the Euphrates in northern Syria. A large Turkish contingent of at least 6 thousand troops has accumulated at the borders of the SAR.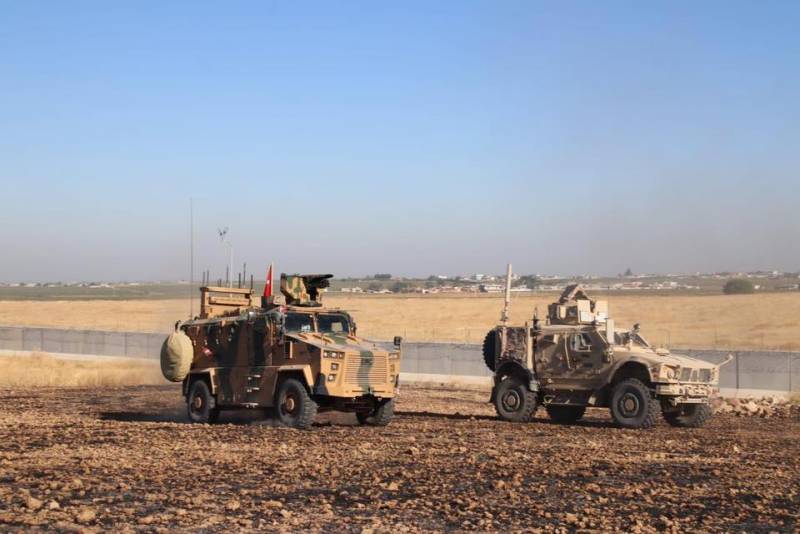 Representatives of the so-called Syrian Democratic Union spoke out that if Turkish troops try to enter the territory controlled by the SDS, then a full-fledged war awaits them. This statement was made on Twitter by the SDS spokesman Mustafa Bali. Recall that the Syrian Democratic Union is actively supported by the United States.
Mustafa Bali on Twitter:
We are committed to the security mechanism and are taking all necessary steps to stabilize the region. But we will immediately turn any Turkish attack into a total war along the border in order to protect our people.
Meanwhile, Middle Eastern sources report that today Turkish combat aircraft can deliver the first airstrikes on positions of Kurdish armed forces.
Earlier, Turkish Minister of Defense Hulusi Akar said that the operation in northern Syria is necessary to create the "30-km security zone." Ankara wants to resettle hundreds of thousands of Syrian refugees who are still on Turkish territory in this buffer zone. It is mainly about Arab refugees. Syrian Kurds are actively opposing this.