Democratic Party-controlled U.S. publications have decided to stage a competition to see who gives the most out on the secrets of Donald Trump's talks with foreign leaders. So, the newspaper The Washington Post published material about the conversation between Donald Trump and Theresa May (when she was the head of the British Cabinet). The material is cited with an unnamed source.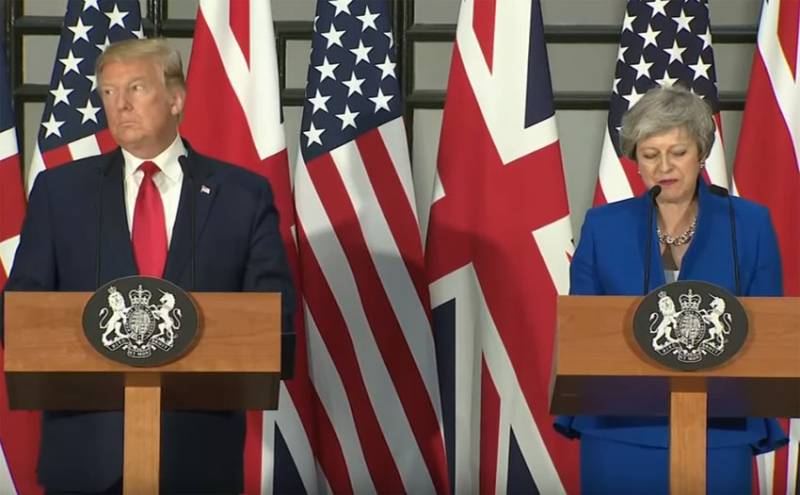 WP claims that during a conversation that took place in the middle of last year, the US president expressed doubt that the Russian intelligence services were involved in the poisoning of Sergei Skripal and his daughter.
In particular, it is noted that Trump stated that there are serious grounds for doubt that the relevant structures of Russia may be involved in the case of a former Russian intelligence officer.
An unnamed source cited by the American newspaper said that it took Teresa May about ten minutes to talk to convince Trump of the opposite. At the same time, Teresa May in a conversation with the American president herself made it clear that Britain has no reliable facts of the involvement of Russian special services in the poisoning in Salisbury. The fact is that the Washington Post interlocutor says the words "with a high probability" that are often used in May's speech.
It is noteworthy that in this regard, according to the source of WP, the conversation between the leaders of the two states regarding Skripal ended with the words of Trump: "I'm not sure about that."
Recall that the Democratic Party in the United States is trying to seek out "incriminating evidence" on the incumbent president. While they are searching, Joe Biden's rating has slipped by about 9%, which the Democrats are going to nominate as presidential candidates in 2020.