The Pentagon continues to stimulate the introduction of advanced logistics technologies in the US military, including the expanded use of 3D printing. The training includes protective measures against cyber threats from Russia and China. This was reported by the Breaking Defense portal.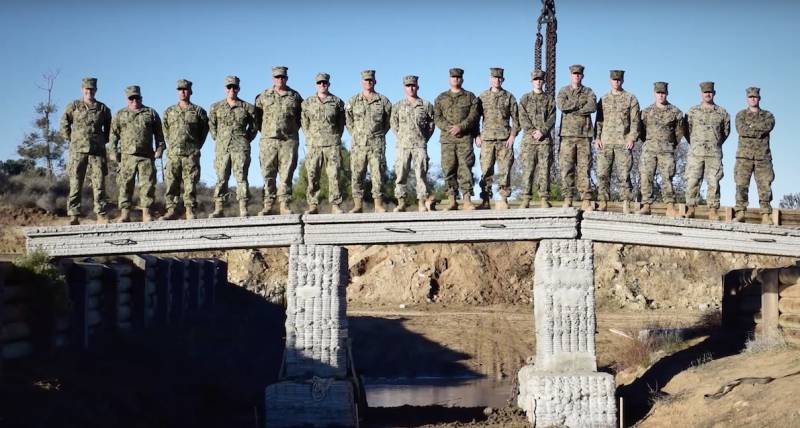 3D-Printed Bridge
On Friday, the United States Secretary of Defense issued an order regulating advanced manufacturing and contractor requirements. Among other things, the document contains a number of points that should contribute to strengthening the role of the 3D press in the armed forces and related methods.
Despite the fact that the main part of the document is nevertheless devoted to new purchases, part of it calls for improved production of spare parts to better support obsolete equipment, the initial suppliers of which could go bankrupt or leave the market.
It is expected that technical experts will write down the requirements for the possible performance of 3D-printing machines. The introduction of new technologies should contribute to both increasing productivity and increasing combat readiness, reducing costs and reducing the schedule for equipment or machines to go out of repair.
16 pages of the document describing the tenets of the new policy contain 53 specific tasks. It is assumed that for its implementation the army rules will be revised over the next two years. A detailed plan for the implementation of this policy will also be developed and manuals will be created, including computer models and simulations of the entire cycle, from drawings to maintenance.
Particular attention is paid to protecting new technologies from the effects of a potential adversary. The strategy of expanding the capabilities of the US Army for additive production will include countering possible cyber espionage and sabotage from Russia and China: both states are defined in the US military doctrine as the main opponents of Washington.