In France, the Ministry of Defense launched an investigation into bullying of young soldiers from the 35 infantry regiment stationed in Belfort. The video, in which the soldiers were severely beaten, scored 650 000 views on Twitter, and served as the official reason for starting the check.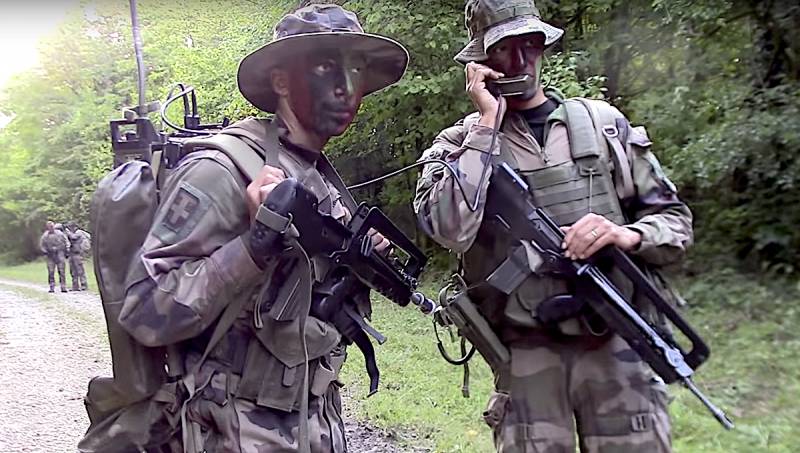 Paris is at the center of a scandal over a possible case of bullying in the infantry units. On the frames that appeared on Twitter, three instructors beat recruits as part of a certain initiation ceremony. According to the publication BFM-TV, despite the fact that the video was published in the month of August, an investigation against its authors and participants was launched only the other day.
Presumably, the footage shows the recruits of the 35 infantry regiment, including women. Their instructors inflict hard blows, including blows with the edge of the palm of the hand on the neck, strong blows to the chest (the soldier flies through the room to the door in the video) or knees to the groin area.
Scandale dans notre armée:
La dérive de petits chefs sans cervelle, communautarisés et racistes! pic.twitter.com/THafg6CnAT

- YVAN BENEDETTI (@Yvan_Benedetti) September 28, 2019
After the viral spread on Twitter, the French Ministry of Defense said it would not tolerate
"Of such behavior, from someone in relation to someone."
This case is known, recorded, the perpetrators punished.
- emphasized the department.
Single case?
The regiment commander, Colonel Ogier, told the L'Est Républicain newspaper that an internal investigation was launched as soon as the unit's management received information about the incident. According to him, this is not about intimidation, but about one unorganized fact arising from an incorrect interpretation of official duties.
The official graduation took place at Ballon d'Alsace, but 25 young people wanted a more courageous ceremony. They talked with their sergeants, who made this erroneous decision about a "tough" initiation.
- explained Ogier.
According to the colonel, the punishment for the three participants in the beatings and the operator "will be exemplary in order to prevent the repetition of this in the future."