President of the United States Donald Trump called the conditions for lifting sanctions from Pyongyang. This was reported by Time magazine, citing representatives of the White House.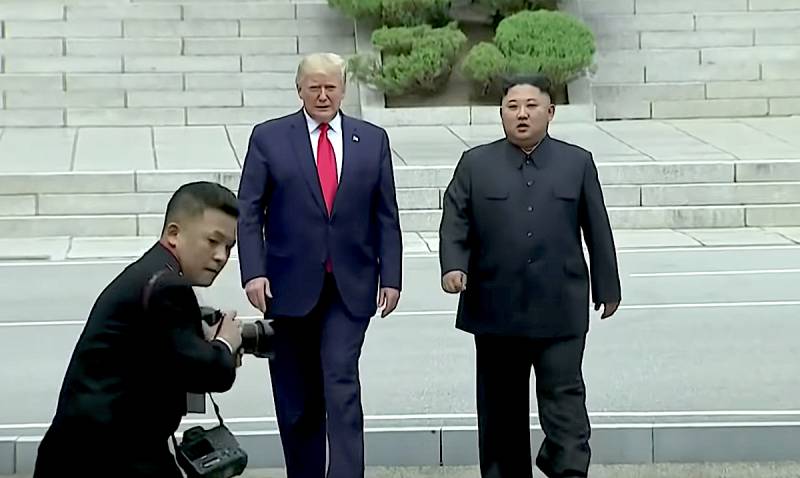 In anticipation of negotiations with representatives of the Democratic People's Republic of Korea, American leader Donald Trump outlined the US position on the Korean issue. In particular, he is ready to remove from Pyongyang the UN sanctions for three years in exchange for the complete dismantling of the nuclear center in Yongbyon.
It is reported that this proposal was made during a special meeting on the future dialogue with the DPRK. During the discussion, various opinions were expressed regarding possible options for the development of the upcoming negotiations. Among other ideas, the idea was also voiced of a possible temporary lifting of sanctions in exchange for a significant step on the part of North Korea. Currently, economic restrictions, among other things, prohibit the export of textile products and coal, which were an important element of Pyongyang's trade relations. The American president supported this concept.
The publication focused on the fact that Trump was not interested in information about the development of DPRK ballistic missiles for submarines: Pyongyang conducted their tests on the eve of negotiations. Despite the voiced data, the head of the White House considered that negotiations should continue despite the fact that Pyongyang continues to develop promising and more dangerous weapons for the United States.
Work talks between North Korea and the United States, according to Yonhap, should begin on October 5: a preliminary meeting will be held the day before. To date, no official confirmation of the start of the negotiation process has been received.