The US believes that Iran has not retreated and is not going to retreat from its "warlike" position. About this in his material writes Reuters.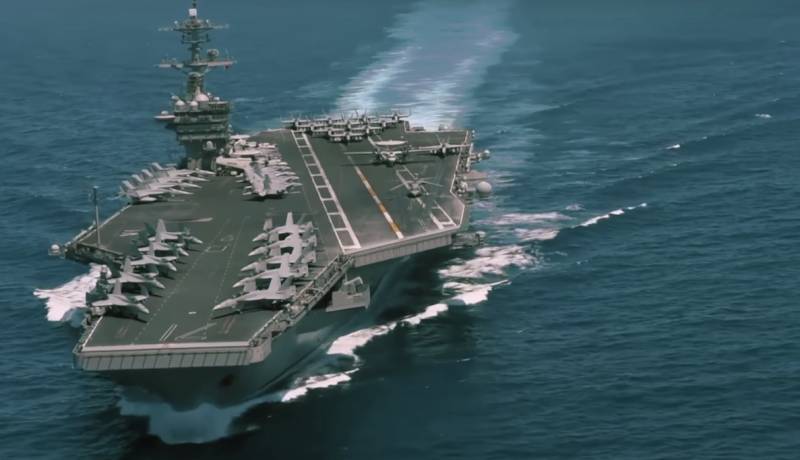 The United States, Saudi Arabia, the United Kingdom, France, and Germany have publicly accused Iran of assaulting the world's largest oil refinery. Tehran denies any involvement in the attack, for which the Hussite group, which is fighting with Riyadh in Yemen, claimed responsibility.
The Pentagon is confident that Iran, which previously shot down the United States UAV and seized the UK oil tanker (after similar actions on the part of Britain itself), is going to continue to "increase tension in the region."
I do not believe that they are going to retreat at all.
Vice Admiral Jim Malloy, Fifth Commander, emphasized in an interview with Reuters.
fleet
US Navy in Bahrain.
Malloy admitted that he was closely following Iranian activities when asked about the movements of Iranian cruise and ballistic missiles in recent weeks.
I get a report on the movements of Iranian weapons systems on a daily basis, and then an assessment of what these movements can mean.
said the vice admiral.
Relations between the United States and Iran have deteriorated sharply since US President Donald Trump emerged from the so-called 2018. nuclear deal between Washington and Tehran and reintroduced sanctions for oil exports. For several months, Iranian officials have come up with veiled threats, saying that if Tehran is banned from exporting oil, then other countries will not be able to do this.
However, Iran denies any role in the series of subsequent attacks, including the undermining of oil tankers in the Gulf of Hormuz by means of magnetic mines. The fifth fleet commander believes the attack on the Saudi plant is a ground version of "what they did with the mines."
Send a signal, harass and provoke - and deny.
- so described a senior US military Iranian tactics.
His comments came a week after the Pentagon announced that it was sending four radar systems, a Patriot missile battery, and about 200 troops to strengthen Saudi defense. However, the military gain was smaller in volume than analysts expected.
The United States sent an aircraft carrier group to the region, forming a coalition that includes the United Kingdom, Australia, Bahrain, Saudi Arabia and the United Arab Emirates. Between these countries there is an active exchange of intelligence data.
We essentially created zone defense.
- said Malloy.