The Algerian naval forces reported on the training shootings carried out at the end of September by the submarines of the 636.1 project. Two submarines, which were only available to the local armed forces this year, launched a missile strike against objects located on the ground and water surface.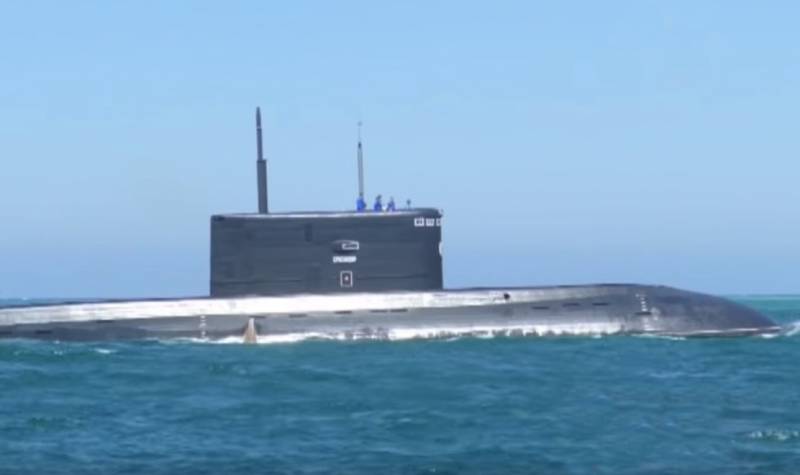 The combat mission to destroy targets was performed by the Ouarsenis and Hoggar submarines with tail numbers 031 and 032. They were built at the facilities of the Admiralty Shipyards in accordance with the 2014 contract of the year and supplemented the two previously acquired submarines of the older version of 636М.
The attack on targets was carried out by tactical Club-S missiles. Given
weapon
It is an export version of the domestic Caliber-PL cruise missiles, which is mounted on submarines (on surface ships - Caliber-NK).
Specifically, from the launchers, the 3M-14TE cruise missile was launched, which hit the ground target at a distance of about 300 km, and the 3M-54E, which worked on a sea target from a distance of about 220 km. According to the previously announced TTX, the designated radius of action is the limit for these types of RC.
As can be seen from the video presented by the Ministry of Defense (with elements of computer graphics), Russian missiles did an excellent job, which was approved by Lieutenant General Ahmed Gayed Saleh, Commander of the Army of Algeria, who watched the shooting.
Surface target defeat
Ground target