Senior U.S. diplomats have called on the newly elected president of Ukraine to investigate the family of Joseph Biden, one of Donald Trump's leading candidates in the upcoming elections, in exchange for a potential visit to Washington and a meeting with the American president. This follows from the messages published by the investigative commission of the US House of Representatives after the 10-hour interrogation of one of the diplomats, Kurt Walker, who resigned as special representative for Ukraine, AP news agency reported.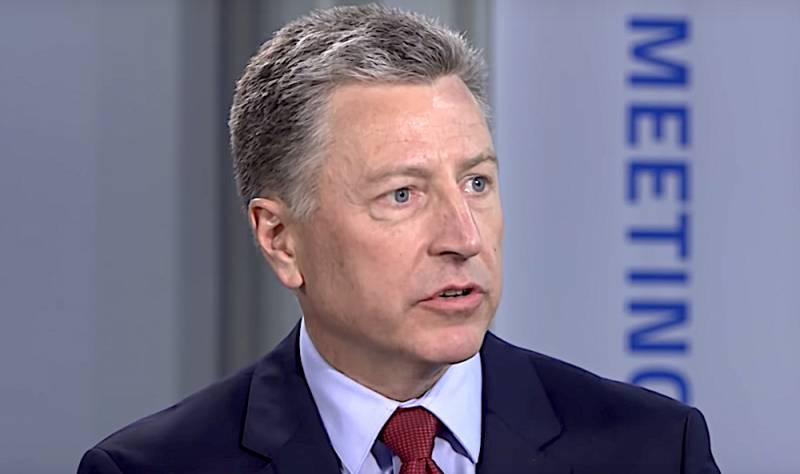 In the morning of July 25, before the planned telephone talks between Donald Trump and Vladimir Zelensky, Volker wrote: "Rumors in the White House: assuming that President Z convinces Trump of his commitment to the investigation / will get to the bottom of what happened in 2016, we will determine the date of the visit in Washington".
The phone call went well.
- Andrei Yermak, adviser to the Ukrainian president, wrote in a message to Volker later that day. Yermak proposed several dates when the presidents of the two states could meet in September.
USA: "We shook the faith of Ukrainians in us"
However, the visit's planning was stalled when adviser Zelensky tried to fix the date of the meeting with Trump before issuing a statement of the investigation. As a result, the parties agreed that a briefing would be convened before the upcoming visit, within the framework of which a reset of relations between Ukraine and the United States would be announced, within which Zelensky would make a statement about the investigation of Burisma.
Walker and two other diplomats - William Taylor, Chargé d'Affaires at the US Embassy in Ukraine, and Gordon Sondland, US Ambassador to the European Union - were discussing a statement that Zelensky would support the investigation. As the negotiations progressed, Sondland said Trump "really wants to get a result."
Then Trump suspended military aid to Ukraine for 250 million dollars. Taylor, an experienced senior diplomat at the Ukrainian embassy, ​​expressed his concern and asked if the money would be held until Ukraine agreed to Trump's demands.
Are we talking about security assistance and the White House meeting due to investigations?
- He wrote.
This is my nightmare scenario.
- Taylor wrote to his colleagues a few days later. The diplomat said that by denying Ukraine assistance, "we have already shaken their faith in us."