Protecting military installations from enemy attacks is an essential component of overall combat success. In order to have an advantage, it is necessary to carefully approach the creation of fortifications capable of protecting both personnel and military equipment. The personnel of the Russian air base in Syrian Khmeimim also solves such problems.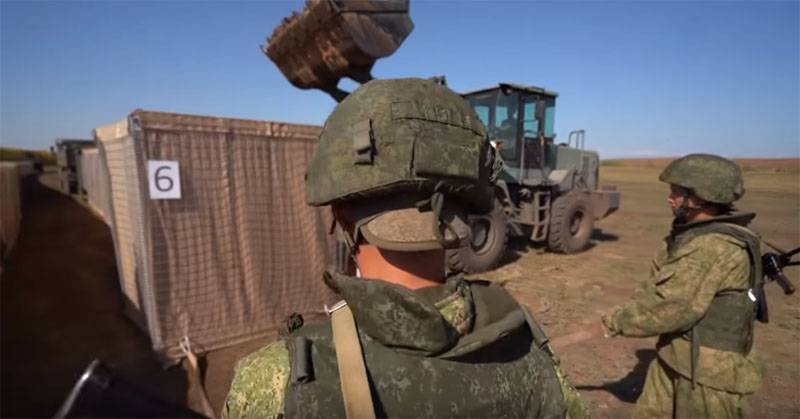 The military attaches particular importance to the protection of funds
aviation
from attacks using drones. As you know, the militants have repeatedly tried to strike at the base of the Russian Aerospace Forces in the province of Latakia. To reduce risks, semi-hangars were created in which the Su-30 and Su-35 fighters were deployed. The construction of shelters for helicopters continues at Khmeimim.
The program "Military Acceptance" at the Zvezda shopping center will talk about what options for fortifications are used in the Russian armed forces. One such option from military engineers is the so-called gabions. Translated from French - "big cage." They allow protection against bullets and fragments.
Using special equipment, such gabions about 70 m long are created by military personnel of engineering troops in about a minute or two. A military vehicle unfolds the frame, and then heavy equipment fills the cavities with suitable soil. It the width of the defensive fortifications ultimately depends on the level of security.
With the help of gabions, a defense system for a military facility, including observation towers, was created.