Su-35 is the most effective fighter ever created by Moscow. Although the aircraft is primarily designed to gain superiority in the air, it is able to prove itself as a powerful means of hitting ground targets. This opinion was expressed by the National Interest publication.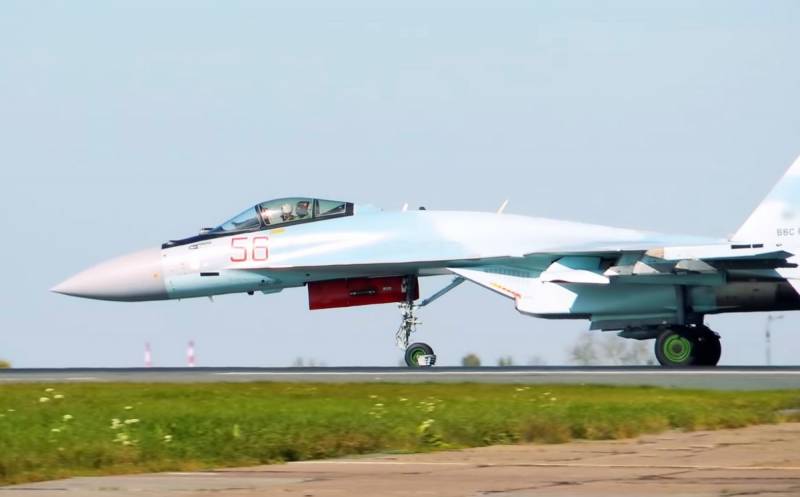 According to him, although outwardly this machine resembles a Su-27, it is a completely new product, like the modern Boeing F / A-18E / F Block II or Block III, created on the basis of the McDonnell Douglas F / A-18A Hornet.
The Su-35 turned out to be so effective that many in Russian military circles are wondering if the Su-57 following it is worth the time and money spent on it.
- writes the designated edition.
These moods are fueled by the absence (at least for the moment) of the power plant adequate for the Su-57, the so-called "second stage engine". Without it, the new model cannot demonstrate a noticeable increase in combat capabilities. Against this background, the limited order of the Ministry of Defense for the supply of Su-57 becomes clear.
It is unlikely that the Russians will make the basis of their Air Force out of PAK FA. It is much more likely that Moscow will continue to modernize its Su-30СМ and Su-35С fleet, equipping these aircraft with avionics taken from the Su-57
- NI believes, indicating that "the modernization of fourth-generation aircraft is much easier than replenishing the fleet with the latest systems, so Russia should rely on them, forgetting about the Su-57."
According to the American magazine, which gives a certain provocation, the Su-35 has more chances to win in the event of a hypothetical confrontation with the Su-57.
At the same time, it was added that the American experience of upgrading to the F / A-18E / F Block III version showed that new equipment is able to turn old aircraft into a worthy competitor for the latest products.