The Russian president spoke at the plenary session of the Valdai Discussion Club the day before. One of the topics covered is the increasingly common allegations that the blame for unleashing the Second World War allegedly lies equally with Hitler and Stalin. In particular, with such an interpretation of events, a month ago, they made a little in Poland, where events were held in memory of the beginning of WWII - the very events where they decided not to invite the Russian president, but the American simply did not come.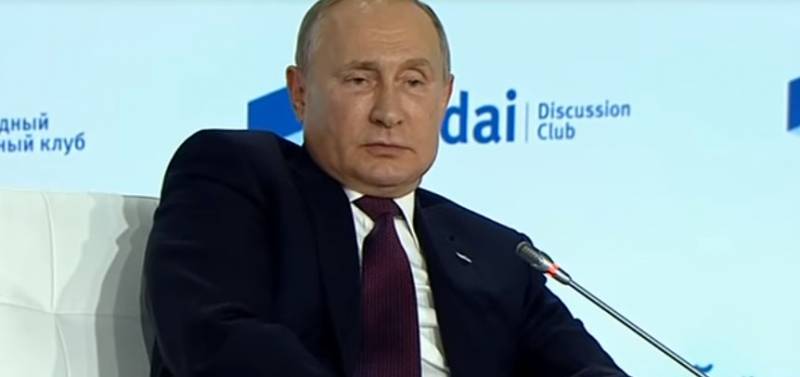 According to Vladimir Putin, making statements about the outbreak of war by Joseph Stalin is the height of cynicism.
The President of Russia noted that such statements are a vivid example of attempts to falsify
stories
. From a speech by Vladimir Putin at the Valdai Forum:
As if at 4 in the morning of June 22, Soviet troops crossed the border. On this day, it was German troops who invaded the USSR.
According to the head of state, it is necessary to resist falsification of history, the generation of myths about the Second World War, the Great Patriotic War.
It is important to note here that attempts to put Hitler Germany and the Soviet Union on the same scale are being made more and more actively.
Methods of counteraction to these processes are necessary, otherwise Russia will encounter such a stream of misinformation that ultimately leads to the fact that in Western terminology only the USSR will be called the culprit of the beginning of the Second World War. For this, it is necessary to actively open archives, publish data on the cooperation of European governments with the Nazis, and that not only German units and formations, but almost half of Europe invaded the USSR. Moreover, this work should be not one-time, but systematic - so that the Great Victory does not succeed in slandering even those who set themselves such a strategic task.