In Russia, modernization work is being completed as part of the 2X7M Malka self-propelled gun upgrade project. This 203-mm self-propelled gun is in service with the Russian Ground Forces. The first modification - 2С7 "Peony" - has been in operation since 1975 of the year. The upgraded version - 2С7М - from 1986 of the year.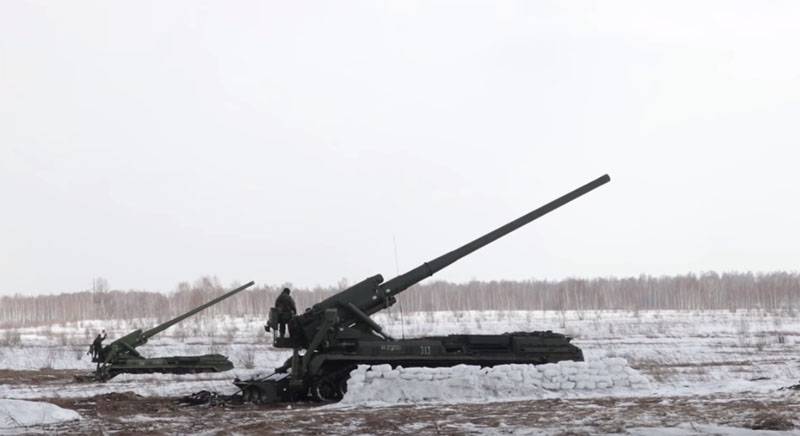 Referring to the press service of UVZ,
RIA News
reports that the Malka self-propelled gun is changing the transmission, as well as distribution mechanisms and power supply units. As a modernization, communications, instrumentation complex of anti-nuclear protection, information processing equipment are being replaced.
By state order, modernization of the 240-mm self-propelled mortar 2С4 "Tulip" is also provided. The Uraltransmash company, which is part of Rostec's structure, is at the final stage of this work. Tulip receives the latest surveillance tools, a radio station, and communication systems that allow 2С4 to operate in a single tactical link system.
Large-caliber self-propelled guns at one time were developed as a means of possible tactical nuclear strike. In the USSR, the 2A3 self-propelled gun and the 2X1 self-propelled mortar, which were armed with tactical nuclear munitions, were once developed in the USSR.
For reference: the combat mass 2С7М "Malka" in the previous layout was 46,5 tons, the crew was 6 people, the P-173 radio station was used, the transported ammunition was 8 shells, and the self-propelled gun was put into combat position for 7 minutes.
In the new modification, the self-propelled gun is capable of operating on the battlefield with the ability to aim at the target with the Orlan drone.