The details of the Russian project of the PAK DA strategic bomber are kept secret, although some things can be predicted right now, writes The National Interest. The National Interest, generally speaking, is often engaged in "predictions" about the characteristics of military equipment, which is still only in perspective.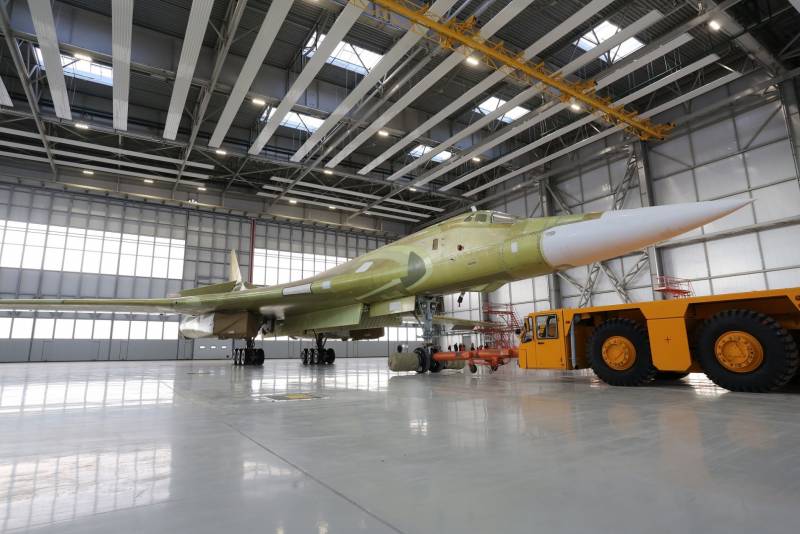 According to last year's forecasts, the publication notes, Perspective
aviation
the long-range aviation complex (PAK DA) is to make its first flight in the region of 2025-2026; finally entering mass production towards the end of the twenties. According to the established tradition, the production car will receive the name "Tu", since a significant part of the development belongs to the Tupolev Design Bureau.
The bureau is currently working on the production of the new Tu-160M2 bomber, which is said to have "severely delayed" PAK DA progress, which was "a victim of a lack of resources" for both projects.
It is known that the PAK DA inherited the basic concept of application from previous generations - the Tu-95 and Tu-160 bombers. Since the main
weapons
for these machines are long-range cruise missiles penetrating the enemy's air defense (X-55СМ and X-101), it is very likely that a new generation bomber will adopt their modified versions "or something completely new." In particular, it is possible that the well-known hypersonic missile "Dagger" will also be in the arsenal.
However, the latter is doubtful, since the MiG-31 is much more preferable for the role of the carrier of this type of weapon due to the presence of the proper speed characteristics and a suitable profile for the interceptor. In addition, the "Dagger" has very specific dimensions, which are hardly suitable for PAK DA.
The overall concept is still vague
The National Interest, in fact, recognizes that most of the publicly available information about the Russian project consists primarily of assumptions.
In particular, it is still unclear whether the newest bomber will be made according to the "flying wing" scheme and generally somehow correspond to the design of the American analogue of the B-2 Spirit.
NI explains why PAK DA will surpass the Tu-160.
It is expected that the PAK DA will have half the mass compared to the Tu-160, but at the same time the range will increase to 15 000 kilometers from the current 12 thousand. Other options and features often include two engines, the ability to use shorter airfields for take-off and landing, and subsonic speed. In addition, the review suggests that the PAK DA electronic systems will be largely unified with the earlier Tu-160M2, but will receive a wider range of capabilities.