A noteworthy plane crash occurred in the United States of America. In Connecticut, a plane crashed during World War II.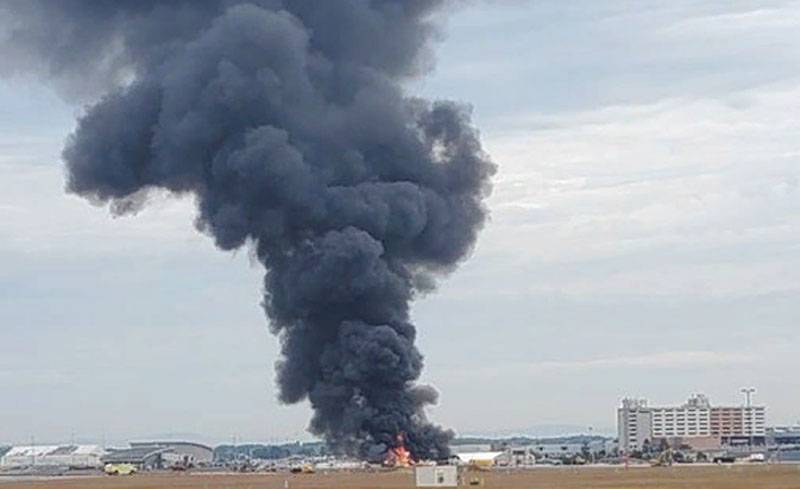 We are talking about the so-called "flying fortress" - the B-17 bomber, whose "brothers" began to be used by the US Air Force more than 80 years ago. B-17 - one of the most popular American bombers of WWII.
According to American media, the "flying fortress" crashed on the territory of the Bradley International Airport. As a result of this, out of 13 people on board, seven were killed, several people were taken to the hospital in critical condition. Three injured on the ground are also reported. The bodies of some victims need identification.
It turns out that the B-17 was used in the United States for "tourist" flights. It was possible to make a small "military
historical
air travel. "
According to the latest information, this time the B-17 flew in the so-called "Freedom Wing" - along with several other aircraft. On board were 13 people, of which 10 is a tourist group.
In order to understand the causes of the disaster in the United States, a special commission was created from among the employees of the National Council for Transport Safety.
Against this background, a scandal erupted in connection with the actions of the airport fire brigades. After the quenching, they poured foam into the Farmington River, which, as stated, led to the pollution of the reservoir.