The Chinese media continue to actively discuss the large-scale military parade that took place in central Beijing on October 1. In the military-analytical information and analytical publications of the PRC, it was noted that important innovations, including small arms, went unnoticed behind intercontinental ballistic missiles (ICBMs) and the latest drones.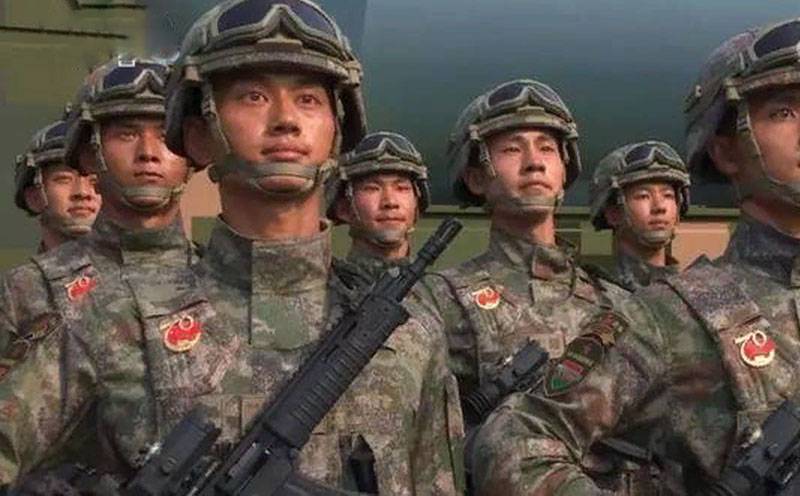 It is noted that for the first time at a military parade on Tiananmen Square, the latest Chinese-made assault rifles were demonstrated. According to some reports, this is a new stage in the development of the NORINCO CQ M311 assault rifle, which in turn is, in fact, copied from the Americans M16.
The new assault rifle, as noted, has the fore-end changed - now with "greater ergonomics", the store's volume is also increased. Unfortunately, there is no data on whether Chinese manufacturers decided to change the caliber from the previous 5.56x45 to a larger one (for example, to the "Chinese" 5.8 caliber).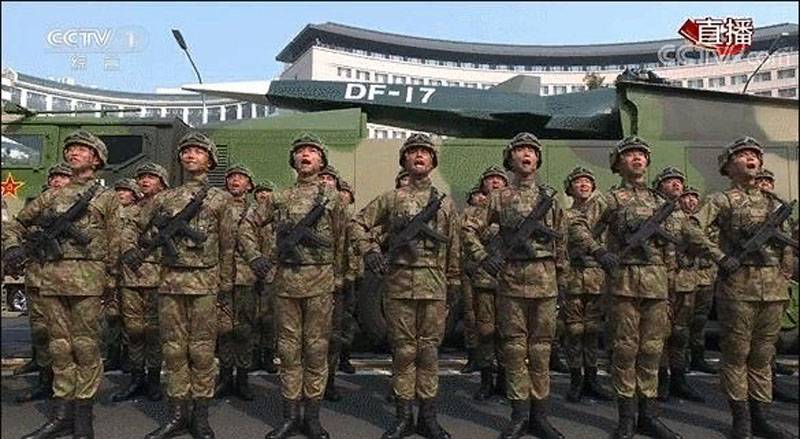 From a statement on Chinese TV:
This new assault rifle has a convenient layout and modular design concept, which has the advantages of high power, high reliability and versatility.
The Chinese media use the abbreviation NSS (from the "new shooting system").
It should be noted that since the 1997 of the year, the PLA has been armed with the QBZ-95 assault rifle from the same NORINCO. Rate of fire of this automatic
weapons
- 650 rounds per minute. Bullpup layout. The basic version is a Chinese-developed cartridge of the caliber 5,8 mm.
At the same time, the Chinese are actively engaged in the export of QBZ-95. It (in various modifications) was sold to countries such as Myanmar, Pakistan, Cambodia, Sudan and Sri Lanka.
It is stated that the new assault rifle has a higher rate of fire and cartridge lethal force. The potential market size is impressive - 240 million units!