One of the stages of the Minsk agreements is the withdrawal of troops - withdrawal from the contact line in the Donbass. To a certain extent, such breeding took place in the area of ​​the village of Stanitsa Lugansk. At the moment, the challenge in the area of ​​Zolotoy is being discussed.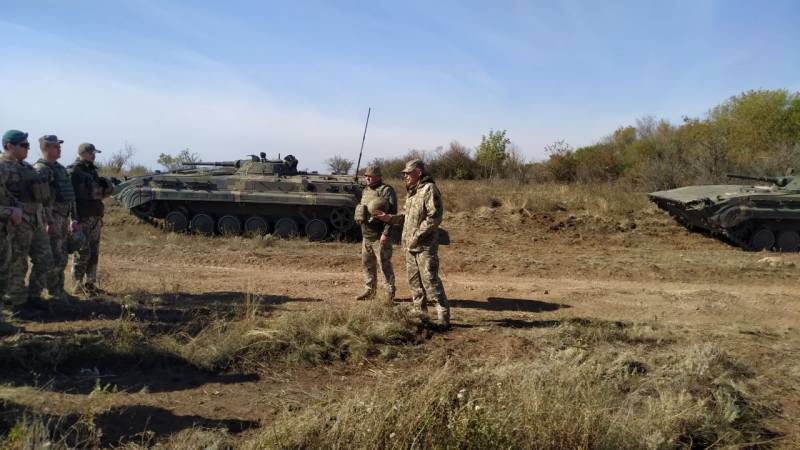 Ukrainian troops with heavy equipment in the Mariupol-Novoazovsk direction
Moreover, in Ukraine there are many who even see such a threat as such. Apparently, the very understanding of the world in the Donbass does not fit into the logic of these people.
According to the former speaker of the General Staff of the Armed Forces of Ukraine Vladislav Seleznev, "the command of the OOS (operation of the combined forces) has a plan for a certain counteraction." Seleznev said that the withdrawal of Ukrainian troops will remain impossible while "terrorists carry out shelling on sections of the demarcation line."
According to this logic, the shelling is carried out exclusively by the LDNR troops. In Kiev, as before, they continue to ignore their shelling, including the actions of the radical national battalions. And all this against the background of the daily publications of the Ukrainian security forces and radicals themselves in social networks with shots of them striking from various types of weapons in the adjacent territory.
Seleznev said that Ukrainian troops should only withdraw if they are convinced that this step "will not lead to danger for the civilian population and military personnel." Also, the former speaker of the Ukrainian General Staff said that the OSCE mission should be more actively present in the breeding places.