Data transfer, Internet connection and network servers are the basis of any modern communication. Combat systems today are closely interwoven in digital communications. But what happens when the world of bits and bytes collapses? The Bundeswehr explains, believing that he insured himself against such an event. For this, the so-called motorcycle panzergrenadier teams have been created.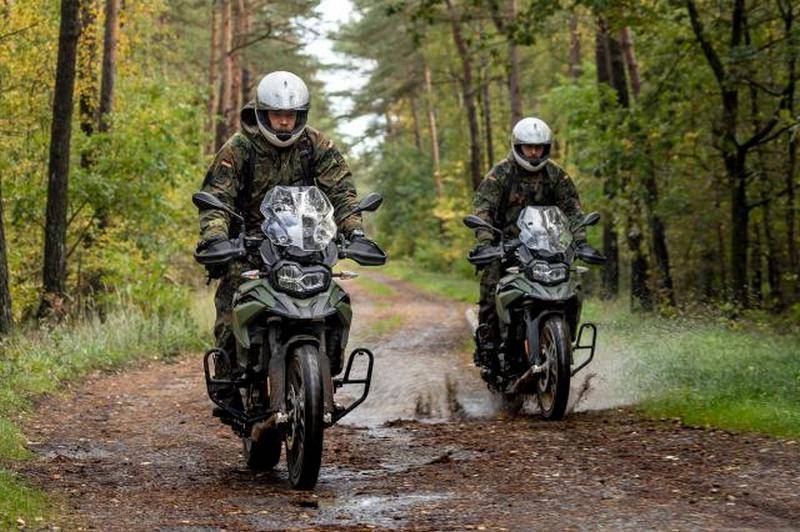 When radio or digital connections fail, we close the disconnect
- Dennis John from the 92 training battalion explains Hauptfeldfebel.
As he explains, paired with Corporal Lance corporal Alexander Roll, they "work hard even in bad weather." According to him, "no order is like another": you have to deliver cards in paper form, written messages and flash drives with data through the most difficult terrain. Moreover, only a map and a compass act as a means of orientation.
We are, so to speak, a mobile means of communication
- said the military.
When motorcyclists move in the ranks of the marching column, they are engaged in the study of the path of its movement, in fact, acting as a reconnaissance unit.
Currently, the BMW F 850 GS with a weight of about 280 kg and 95 horsepower is the vehicle. The motorcycle is equipped with a large tank with a capacity of more than 20 liters. The operator is able to change speed without squeezing the clutch. Technique is always paired.