In Ukraine, the information that the representative of Kiev put his signature on a document called the Steinmeier formula was rapidly received. The document involves a ceasefire in the Donbass, the withdrawal of troops, as well as the subsequent holding of local elections.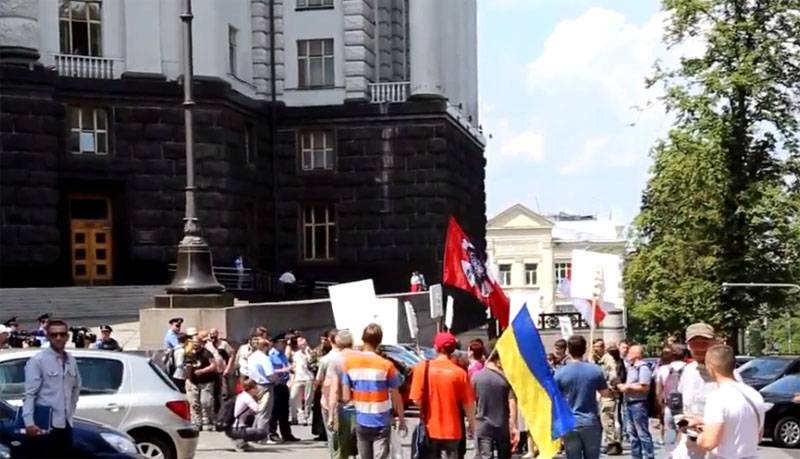 If in the People's Republics of Donbass the agreements reached in Minsk were called the first step towards a possible peace, in Kiev more and more often the threats from the radicals to the peace process are heard.
Representatives of extremist National Battalions, who are invited to social-political talk show studios, are especially rampant.
So, the former People's Deputy of the Verkhovna Rada, the ex-leader of the assault company of the national battalion "Aydar" (an extremist organization is banned in the Russian Federation) Igor Lapin on Ukrainian TV said that the fulfillment of Steinmeier's formula in Kiev will lead to the collapse of Ukraine "like a house of cards".
"Aidarovets" stated that "everything is to blame" for the condition of special status (LPR and DPR). According to Lapin, the next may appear, for example, the Volyn People's Republic, "some Galician-Volyn principality."
Meanwhile, some experts in Russia express the idea that Steinmeier's formula does not actually mean the collapse of Ukraine, but the cessation of even discussing the ideas of New Russia, which was discussed so much in 2014.
In the "60 minutes" program on TC "Russia 1", a statement was made that the fulfillment of Steinmeier's formula would mean the following: no republics of Donbass, no heads of republics.
From the program:
Pushilin at best will remain the mayor of Donetsk. But with the subordination of these territories to Kiev, how long will he stay in this post? ..