US congressmen approve with approval of continued lethal shipments
weapons
Ukraine. The so-called preliminary consent for the delivery to Kiev of the next batch of Javelin anti-tank missile systems comes from Congress.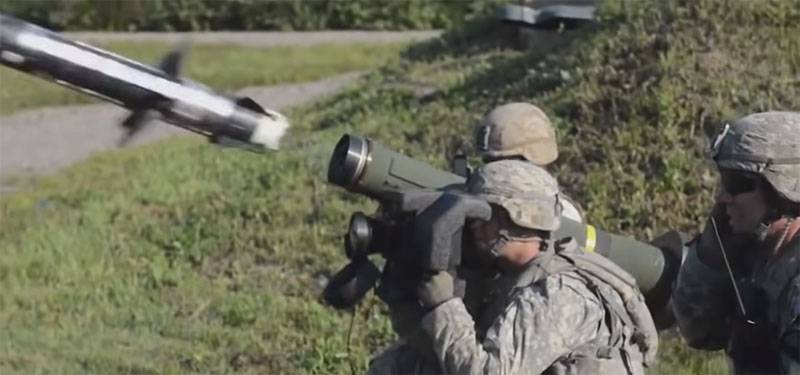 According to recent reports, the cost of such deliveries will be about 39 million dollars. For this amount, Ukraine can get two launchers Javelin and 150 anti-tank missiles for them. At the same time, Washington is still deciding what to do with the choice of the "storage location" for these ATGMs if they are delivered to Ukraine.
Recall that earlier Ukraine immediately violated these obligations (if these obligations were originally plausible) regarding the storage of Javelin at a military base in the Lviv region under the supervision of American instructors. Missile systems a few weeks after delivery from the United States were in the Donbass, where the APU, as stated, conducted exercises.
In Ukraine itself, representatives of the local political elites took
news
Congressional decision is ambiguous. In particular, the opinion was voiced that the willingness to sell a couple of "Javelins" demonstrates "only the appearance of support." It is also added that the preliminary approval of the transaction by Congress took place against the background of the signing of the "Steinmeier formula", which involves the withdrawal of forces and assets from the contact line.
One of the noteworthy comments in the Ukrainian blogosphere:
Two Javelin! Are you seriously?