Ministry of Defense begins procurement of modernized
tanks
T-90M "Breakthrough-3". About this in an interview with the newspaper
"A red star"
said the commander of the Russian Army Oleg Salyukov.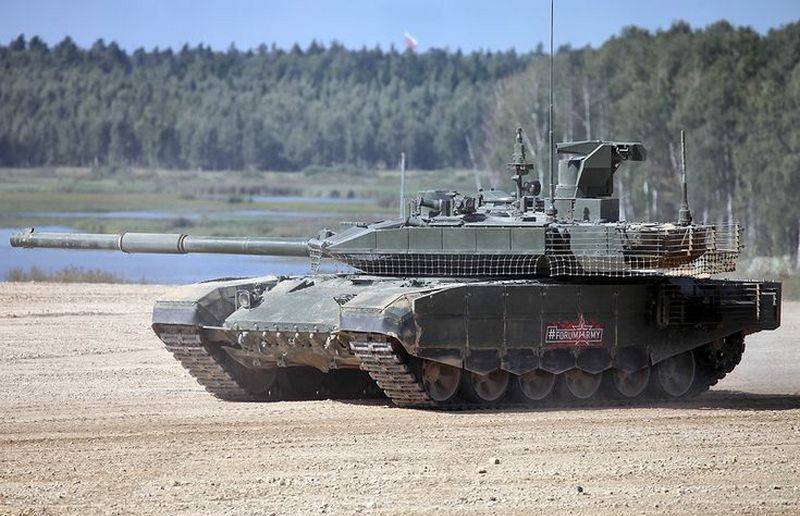 Answering a question from journalists, the Commander-in-Chief of the Ground Forces said that the Ministry of Defense was purchasing modern military armored vehicles, including the T-72B3 and T-90M tanks. At the same time, Salyukov did not specify how much T-90M was purchased and to which units they entered.
Modern T-72Б3М and Т-90М tanks, modernized infantry fighting vehicles BMP-2, BMP-3, armored personnel carriers BTR-82А are purchased for tank and motorized rifle divisions
- he said, adding that according to the results of this year, the share of modern weapons in the Ground Forces, taking into account the equipment planned for delivery, will amount to 60%.
Earlier, the Ministry of Defense stated that the T-90M tanks will begin to enter the Russian army this year. The military department at the end of June this year entered into a state contract with UVZ for a major overhaul with the modernization of the T-90A tanks, bringing the T-90M to a view. The corporation said that this modernization will increase the combat capabilities of the tank. At the same time, the UVZ did not name the number of tanks that will undergo major repairs, although earlier plans were announced to upgrade at least 400 T-90 tanks already in the army to the T-90M level. The first batch of incoming T-90M weapons can be at least a battalion set.
The T-90М tank was developed as part of the Breakthrough-3 development work and is a deep modernization of the T-90 with increased combat and operational characteristics.
In the course of modernization, a new turret module with a 90-mm gun of increased survivability and accuracy was installed on the T-125M. A remote-controlled machine gun installation caliber 12,7-mm is installed on the turret. In addition, the new tank is equipped with a highly automated digital fire control system that provides search, recognition, auto-tracking and hitting targets.