Russian Navy will be the first to receive a hypersonic system
weapons
. This is written by the American version of the magazine
Forbes
with reference to a prominent military analyst.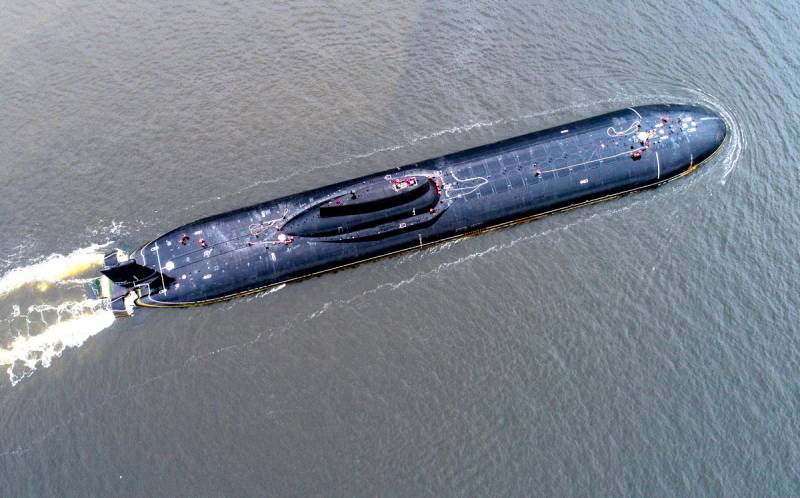 Hypersonic weapons are weapons whose speed fluctuates between 5 and 10 Machs. In recent years, it has been considered one of the most promising missile weapon systems and is causing increasing interest around the world. Moscow and Beijing are leaders in this area, but Russia is still in first place. The American version of Forbes magazine writes that the Zircon hypersonic missile can be used "to deliver lightning strikes against targets on land or enemy combat groups at sea (including US aircraft carriers), knocking them out in minutes."
US naval expert N.I. Sutton writes to Forbes that the first missile launch from a submarine, with an estimated speed of Mach 8 or about 9800 km / h, will be held next year. Tests will take place on the new Kazan-561 submarine. Sutton believes that Russia is well advanced in the technology of hypersonic missiles, and that it will be the first to successfully use hypersonic weapons.
Zircon, presumably, uses a hypersonic ramjet engine (scramjet). It sucks in air at supersonic speeds, which allows it to work efficiently at large Mach numbers. For correct operation of the scramjet, their receiving body should already be moving at supersonic speeds, so Zircon uses a rocket accelerator to exit the submarine and go to the speeds necessary to obtain hypersound.
Russian sources claim that the maximum flight altitude of zircon is from 30 to 40 km. Having reached the marching altitude, Zircon can plan directly on its target. The powerful SPY-1 radar on US cruisers and destroyers can detect a Russian missile 192 miles away, giving it less than two minutes to detect, track and destroy the Zircon.
The elusive and "decapitating"
On the other hand, if Zircon enters a steep peak, and then, like other cruise missiles, flies low above the water surface, it may be elusive to most NATO defense systems. It is assumed that in this case a surface ship will be able to detect an anti-ship missile at a distance of only 34 miles (a little more than 50 km). In this scenario, the target will have less than twenty seconds to shoot down the attack facility. It is unlikely that the defending ship commander will have enough time to understand what is happening, not to mention the launch of anti-ballistic missiles.
Forbes experts consider the automation of protection systems as well as the placement of radars at high altitudes, where they can cover a large area, as control measures. At the same time, if civilian ships and aircraft are in the zone of alleged destruction, they could be in serious danger.
Of particular concern to Americans are two points. The first is that Zircon carries nuclear warheads. The second is that it can be used to carry out so-called "decapitation strikes" against the US government, which will undermine its ability to retaliate in a nuclear war.