The network discusses photographs taken by Vadim Savitsky and posted on the resources of RussianPlanes.net and Airforce.ru. The photo shows a Russian fifth-generation Su-57 fighter in flight.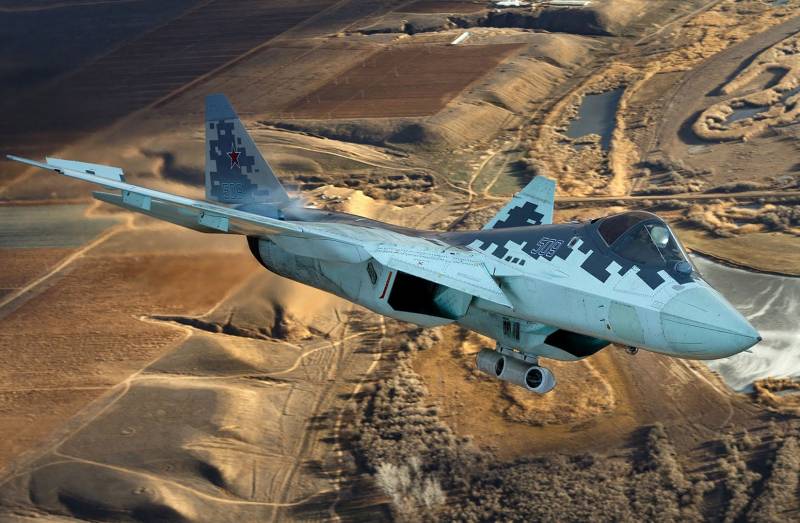 Photo: airforce.ru/Vadim Savitsky
The Su-57 attracted special attention to the fact that it carries out the flight with a hanging container, the nomenclature of which is currently not officially announced. Probably, we are talking about a hanging container for target designation. But the unknown container differs from the standard optical-electronic complex 101KS-N. The container, like the 101KS-N, is mounted on the suspension under the left wing of the Su-57 fighter (under the air intake). The differences in the arrangement of the optical elements of the hanging container are observed. So, the front optics on the product are located behind the metal protrusion.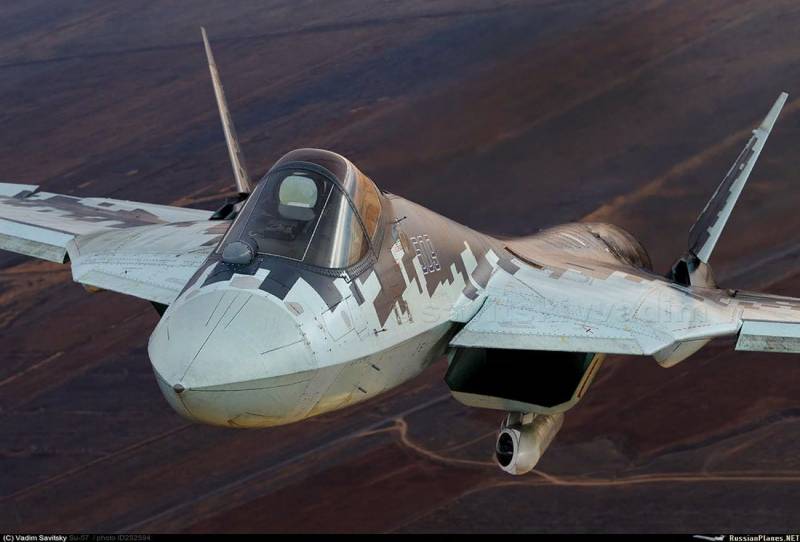 Earlier, the network published photos of the Su-57 in flight with the 101KS-N.
Photo: Swifts.ru / Alexander Martynov
The external module 101KS belongs to the class of quantum optical location systems. The system, in comparison with the analogue for the Su-30 and Su-35 fighters, has a lower mass, the optics can to some extent change position using an electric drive. In the photo to the material, the optics on the container appear to be fixed, while the system has additional optoelectronic elements.
The quantum optical location system is resistant to electromagnetic effects in the form of interference induced by the adversary. It allows you to work in several (three channels), including infrared.
Experts suggest that in the photo of Vadim Savitsky - perhaps a modification of the optical location system, the development of which was carried out (carried out) as part of the Atoll experimental design work.