Russian soldiers allegedly conducted an intelligence mission on the Svalbard archipelago, according to local media, citing sources in Norwegian intelligence and NATO.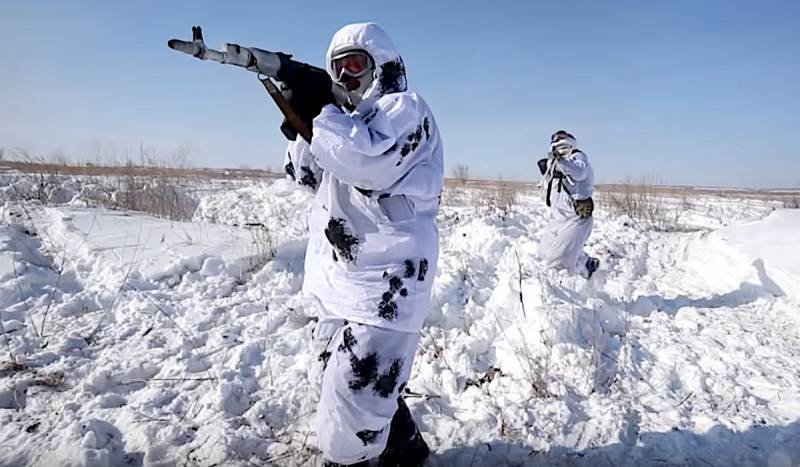 According to AldriMer, soldiers belonging to the Russian special forces unit allegedly were engaged in reconnaissance of local infrastructure. It is indicated that Russian soldiers in plain clothes were also seen on the "Norwegian part of the island." It is noted that the sources of the publication AldriMer confirm the information with reference to the aerial photographs of the US Air Force.
The Norwegian Ministry of Defense declined to comment on the situation, adding that the alleged appearance of Russian troops in the area may be related to military exercises conducted by units of the Russian
fleet
who reportedly approached Svalbard.
Meanwhile, AldriMer announced that "Russian special forces" allegedly landed even on the "mainland of Norway."
The Svalbard treatise of the 1920 of the year, also known as the Svalbard Treaty, provides signatories with equal access to the archipelago of the same name. The agreement granted Norway sovereignty over the territory, but allowed the parties to the document to retain the rights to commercial and research activities in the archipelago. Russia, except Norway, is the only country that currently enjoys this right.
It is worth noting that according to the original agreement, Svalbard is a demilitarized zone. At the same time, the agreement does not provide for collective guarantee measures for this regime. In particular, in April 1949, Oslo signed an agreement on joining NATO, as a result, the archipelago was included in its zone of influence. In its note of October 15 of 1951 of the year, the Soviet government noted that this agreement violates the treatise of 1920 of the year. However, according to the agreements in force, military presence in this territory is prohibited.
At the Russian embassy in Norway, the appearance of the Russian special forces was called a fake. From a message from Russian diplomats:
We consider the publication as part of the systematic work being carried out in certain circles in Norway to plant the image of the enemy in the person of Russia.