The column "Let's talk about science" on "VO" is published on Monday morning - as a gymnastics for the brain at the very beginning of the working week.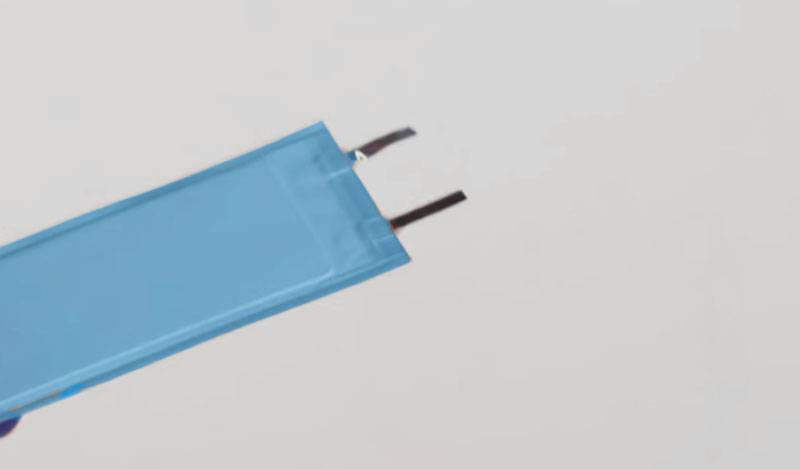 This time we will focus on the invention of Swiss scientists from the Technical University of Zurich. A group of scientists reports that they managed to create a battery that can change shape. It can be twisted, stretched by a certain percentage, to a certain extent, crumple.
According to the head of the team of scientists, Marcus Niederberger, the thickness of the latest flexible battery is approximately equal to the thickness of the film. The electric current from the battery to the load in the circuit will not stop flowing if it is bent, twisted, or other similar manipulations are performed.
A flexible battery consisting of several layers includes electrolyte.
It is planned that such a battery can be used for mobile devices, which are also planned to be made flexible over time. In addition, a battery of this kind may be suitable, for example, to create so-called "smart" clothes (military uniforms). According to some reports, she is "not afraid" of moisture and is able to share energy, being sewn into the fabric base.
Swiss scientists consider medicine to be the main area of ​​use of their invention. According to Niederberger, on its basis it will be possible to create trace elements that allow to diagnose a person's condition.
It should be noted that in recent years, several laboratories around the world have also announced the creation of "soft batteries". In particular, Panasonic specialists announced a similar development in the 2017 year (photo above), however their battery can only be bent, but it cannot be stretched and twisted.