Ukrainian President Vladimir Zelensky insulted the German government, led by German Chancellor Angela Merkel, and now Ukrainian Ambassador to Berlin Andrei Melnik is trying to "hush up this situation." This is written by the German weekly
spiegel
.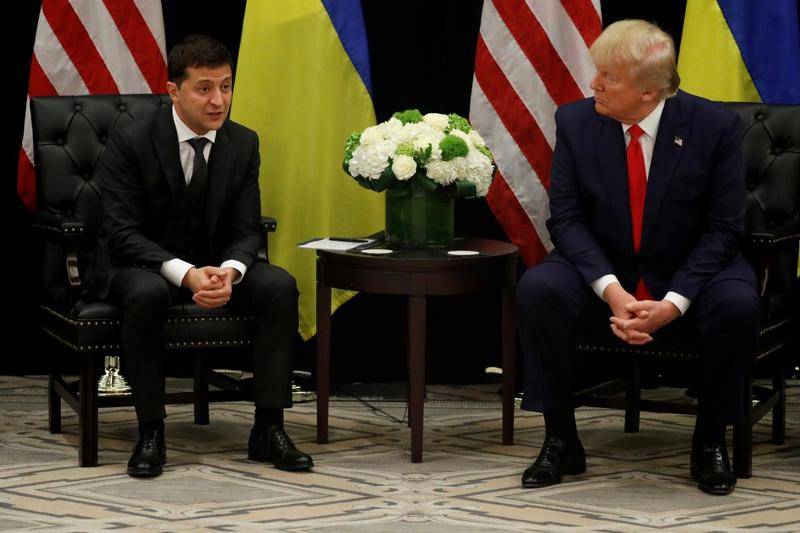 President of Ukraine Vladimir Zelensky insulted Germany, agreeing in a conversation with US President Donald Trump that "German Chancellor Angela Merkel does little for Ukraine." In his conversation, Zelensky only assented to Trump when he criticized the German government, despite the fact that it was Merkel and Steinmeier who did everything to prevent Ukraine from becoming a zone of military conflict. According to the publication, Trump said that Angela Merkel speaks a lot, but does little. In response, Zelensky replied: "You are absolutely right. Not just one hundred percent, but all one thousand percent." Thus, trying to get into the credibility of the American president, the Ukrainian president insulted the German government.
First of all, it was the German Chancellor and then-Foreign Minister Steinmeier who did everything to ensure that the region did not become a hotbed of military conflict
- stated in the Bundestag.
Now, Ukrainian Ambassador to Germany Andriy Melnyk is trying to rectify the situation, saying that Zelensky "really values ​​Merkel's enormous personal involvement." At the same time, in Germany, despite dissatisfaction with the president of Ukraine, the blame for the situation lies with Trump, who had previously opposed Germany and the European Union.