Found in China
weapon
with the help of which Russia can fight with American carrier groups. According to the Chinese publication Sohu, the granite anti-ship missiles have the greatest potential for confronting US aircraft carriers.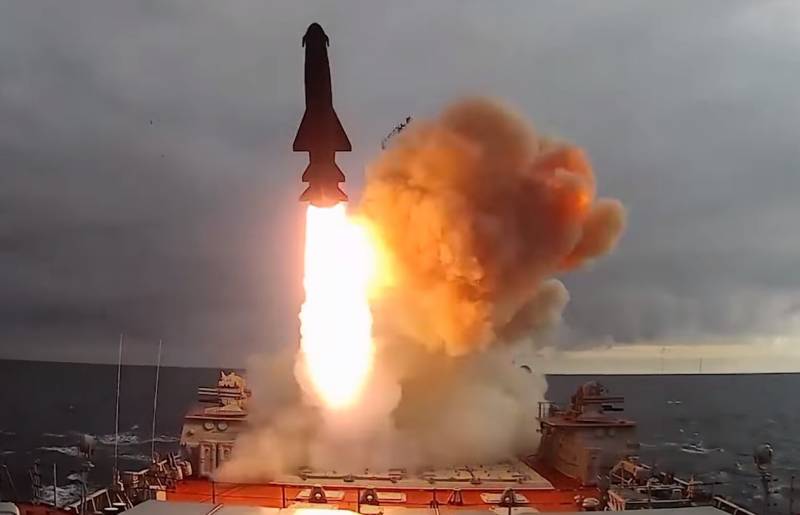 Russian anti-ship missiles "Granite" are the best means of combating American aircraft carriers, the author of the article published on the Chinese portal is convinced. In his opinion, it was precisely these RCCs that were mentioned in a recent interview by Russian Defense Minister Sergei Shoigu when he spoke about counteracting US carrier strike groups (AUGs). According to the head of the military department, the United States is investing in the creation of the AUG, while Russia is investing in the fight against them, which is much cheaper and more effective.
In his interview, the Russian Minister of Defense did not name specific means of combating American aircraft carriers, but according to the author of the article, of all Russian anti-ship missiles, only Granite has a sufficient flight range to defeat the AUG. The author notes that this anti-ship missile can hit targets at a distance of up to 600 km, while the protection zone of an aircraft carrier group does not exceed 550 km.
Granite "just meets all the requirements of Russian weapons aimed at forming a strike against aircraft carriers
- the author declares, adding that the missile can carry a nuclear warhead with TNT equivalent in 500 kilotons, which allows you to hit the largest ships in the sea.