Counter-terrorist activity in the area of ​​the Indo-Pakistani border continues: on 28 of September 2019, in the area of ​​Trumkhal (Jammu and Kashmir province) there were regular clashes between militants and Indian security forces.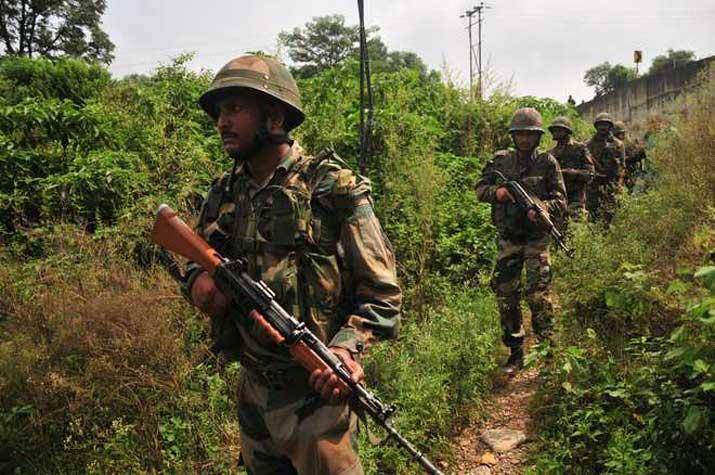 Fighters of the Indian security forces in the Jammu-i-Kashmir region.
In the first case, a combat unit from the 3 Islamists was discovered and attacked by a patrol in the upper reaches of the Ganderbal river. As a result of a short battle, one gunman was destroyed, his
weapon
and the equipment was seized, and the other two managed to escape.
In the Ramban district (Jammu and Kashmir provinces), the Indian security forces conducted another operation, which turned out to be more difficult, longer in duration (9 hours), but also more successful.
A group of 3 militants, long tracked by counterterrorism forces, was discovered in the area of ​​the Kishtvar-Jammu highway. Several suspicious persons who appeared to the driver tried to stop the civilian car on this highway, but the owner of the car showed vigilance, did not stop, but quickly got to the nearest checkpoint, where he reported what had happened.
There, the episode was taken very seriously, and the army rapid reaction group was promptly sent to the specified area. After a brief clash in the area of ​​the village of Dharmund (Batote Prov.), The militants tried to escape, but realizing that they were surrounded, they seized a house where they took several hostages (most people in the building and in the shops on the ground floor managed to escape during the capture).
After the building was taken into a tight ring by government forces, negotiations began with the militants and they released all the remaining hostages, except for one (this was the owner of the building Vijay Kumar).
Soon after, despite attempts to force them to lay down their arms by negotiation, the militants ran out of the house, attacked government forces and were liquidated. The hostage man was not injured during the battle, but during the counter-terrorist operation one soldier of the government forces was killed and two more were injured.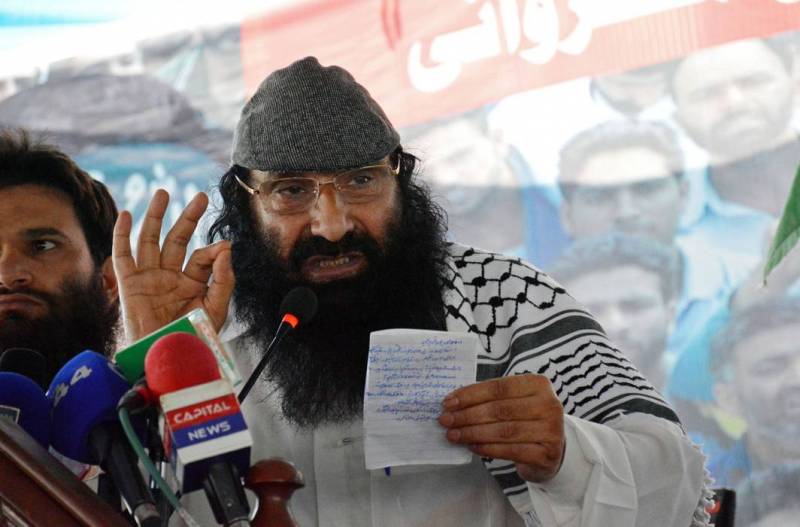 The leader of the Islamic organization "Hizb-ul-Mujahaddin" (a banned group) Zayed Salahuddin
Among the identified jihadists was their well-known leader in India, Osama Kishtvarsky.
In particular, Osama Kishtvarsky was the organizer of the killings of a number of well-known regional politicians - supporters of the central government and radical opponents of the region's autonomy, and also became "famous" for three recent armed attacks in the Kishtvar district.
The successes of the Indian security forces occurred only a few days after the underground network of the Islamist movement Hizb ul Mujahideen (Hizb-ul-Mujaheddin - Mujahideen Party) was partially opened in the region and three of its members were arrested. Perhaps this is exactly what, including the seizure of the secret base of the Islamist bandit underground, which forced the remaining militants to split up and try to leave the region.