The legendary Kalashnikov AK-74M assault rifle was tested for strength in continuous burst mode. The video of the "extreme test" on its channel on Youtube was posted by the Kalashnikov concern.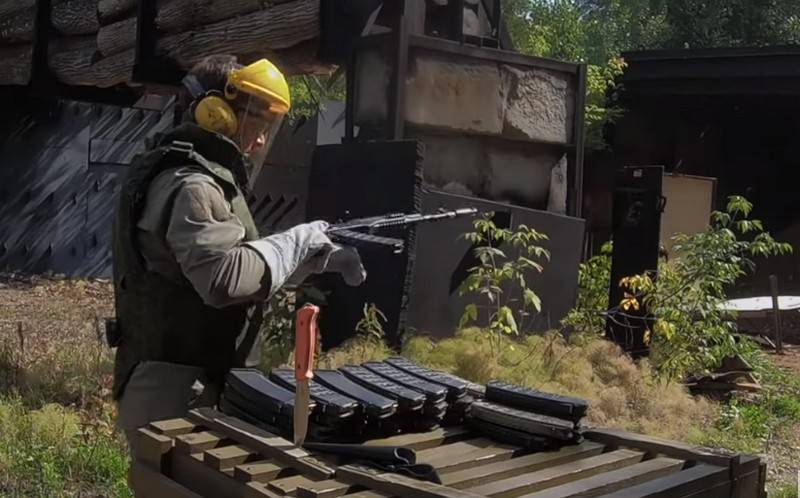 The Kalashnikov concern tested the strength of the AK-74M assault rifle. To carry out the test, the testers from the concern took the first AK-74M 2014 submachine gun that came across, according to the video, already having a certain degree of wear and equipped 26 stores with 30 cartridges for continuous firing in bursts.
During the test, the concern's specialist conducted continuous bursts of fire, quickly changing stores, to a complete failure
weapons
that came on the xnumx shot. The reason for the refusal was a rupture of the trunk in the region of the fore foreskin. The forend and the gas tube overlay melted from high temperature, the barrel of the machine gun "led". In this case, the return and trigger mechanisms of the machine and the bolt with the slide frame remained intact.
According to the requirements of the Ministry of Defense, the Kalashnikov assault rifle must withstand 180 rounds in non-stop burst mode. This rate of fire is not normal for a weapon and sooner or later leads to its destruction.
- stated in the concern.
We add that according to this video, the AK-74M assault rifle not only complied with the requirements of the military department, but also exceeded them three times.