Russia is ready to modernize the Greek S-300 air defense missile systems and has repeatedly offered this to Athens. This was told in an interview with RIA
News
Director of the Russian Federal Service for Military-Technical Cooperation (FSVTS) Dmitry Shugaev.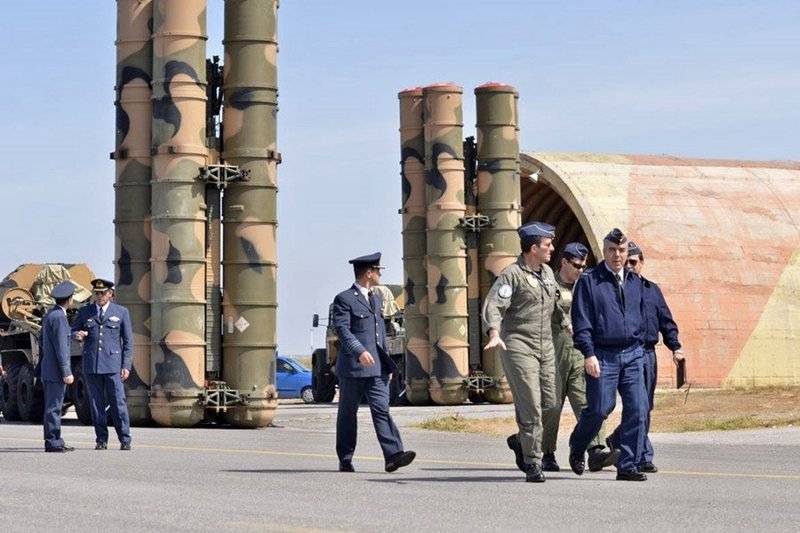 According to Shugaev, Moscow has repeatedly suggested that Athens modernize the S-300 air defense system, which is in service with the Greek army. He recalled that the anti-aircraft system was delivered to Greece for a long time, but is in a state of combat readiness and is on alert. However, in Athens there is no way to decide on modernization. Shugaev called the reason for this the anti-Russian sanctions policy pursued by the collective West.
The Russian side has repeatedly suggested that the Greek side organize modernization of the system, but so far we have not yet approached the issue of modernization, including, apparently, because of the general sanctions atmosphere and the policies of the EU and NATO countries towards Russia. In the case of a change in the position of our Athenian partners, we are ready to return to this issue.
- he said.
At the same time, the head of the FSMTC noted that today it is a question of maintaining the Greek complexes in the state in which they should be and perform the functions of air defense.
Shugaev also said that Russia was interested in developing military-technical cooperation with Greece in the future and recalled that Moscow had earlier submitted to Athens a proposal for the joint production of Kalashnikov assault rifles in Greece, but had still not received an answer. Moreover, the proposal originally came from the Greeks.
Several years ago, at the request of the Greek side, we worked out the issue of organizing a joint production of Kalashnikov assault rifles on the basis of the Greek enterprise Defensive Systems. We passed the relevant proposals to the Greek side. No decision has yet been made on this.
he explained.