In the West, it was recognized that the MK-41 launchers deployed by the United States in Romania were easily converted to offensive missions. This was announced at a hearing in the European Parliament by a visiting expert.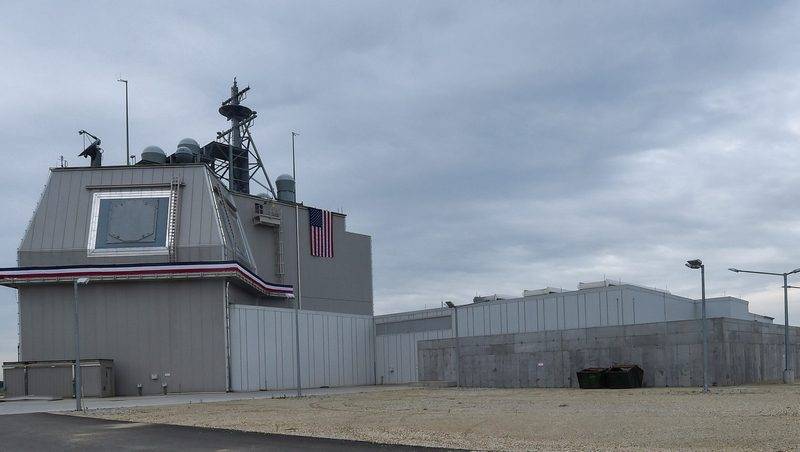 Speaking at a hearing in the European Parliament on the situation following the collapse of the INF Treaty, non-proliferation expert Bruno Lete said that anti-missile defense missile launchers located in Romania are easily remade to carry out offensive functions.
The United States also wants to respond to Russia's deployment of missiles in Europe, but the INF Treaty did not allow them to do so. And now, when there is no agreement, the United States has much more options. Take, for example, the MK-41 installations in Romania: now they are extremely defensive, but the systems can be easily remade for offensive purposes
he said, adding that the United States intends to deploy medium-range missiles to protect its allies in Asia from China and the DPRK.
Earlier it was reported that two weeks after leaving the INF Treaty, the United States tested a new missile from a ground installation similar to the MK-41 launchers deployed in Romania. At the same time, the United States rejected the accusations of Russia, saying that the tests were carried out with a completely different setup, and that the MK-41 have purely defensive functions.
Recall that earlier, Russian President Vladimir Putin proposed that NATO member countries introduce a moratorium on the deployment of intermediate and shorter-range missiles instead of the INF Treaty that has ceased operations. However, NATO rejected the proposal, accusing Russia of deploying ground-based installations of SSC-8 missile systems on Russian territory.