The Russian Defense Ministry intends to create a specialized training ground with laser firing simulators to train up to two brigades at a time. A contract for the development of the Strett system for this landfill has already been signed. This was reported by TASS with reference to a source in the defense industry.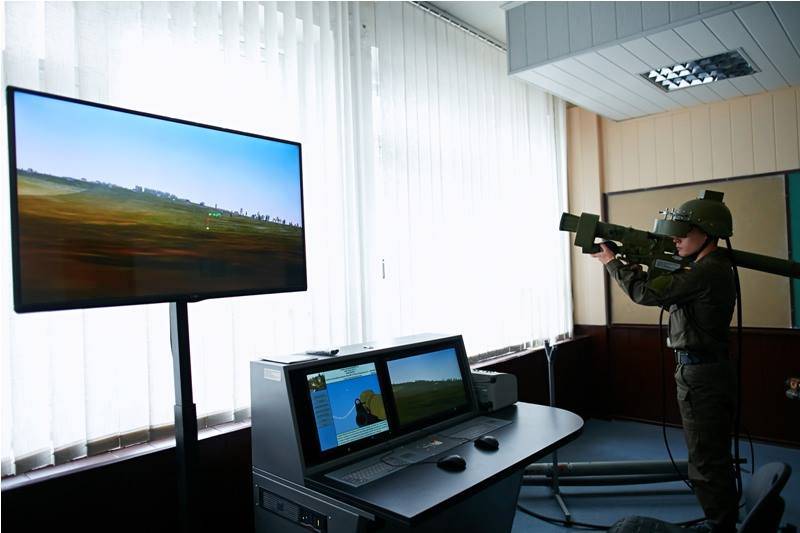 According to the agency, the Russian military department has already signed a contract for the development of the Strett ROC, which envisages the creation of laser shooting simulation equipment for a special training ground. At the same time, it is assumed that the means of imitation and damage sensors will be created for all models of small arms that are in service with the Russian army
weapons
, mortars, grenade launchers and armored vehicles. Also, within the framework of this ROC, it is planned to develop software that allows us to analyze the actions of military personnel at the training ground.
The Ministry of Defense of the Russian Federation signed a contract for the development work of "Strett", which involves the creation of a complex of laser simulation tools for shooting and destruction for a specialized training ground
- leads the agency of the word source.
The source explained that the tender for the development of the Strett system was announced by the Ministry of Defense in June this year. The company that signed the contract worth 756 million rubles is not called. The end of the ROC on this topic is planned for 2021 year.
Note that abroad have been developed and there are similar laser shooting simulation systems installed at training ranges for military personnel training. Earlier, the Russian Ministry of Defense planned to purchase such a production system of the German concern Rheinmetall to further equip the Mulino training ground in the Nizhny Novgorod region, however, the sanctions imposed against Russia prevented the completion of the transaction.