A team of researchers from Kaunas University of Technology (KTU) has developed field training equipment for short-range air defense systems. The latest Lithuanian complex imitates natural conditions, including the detection, tracking and destruction of a target, including without the actual use of a real rocket.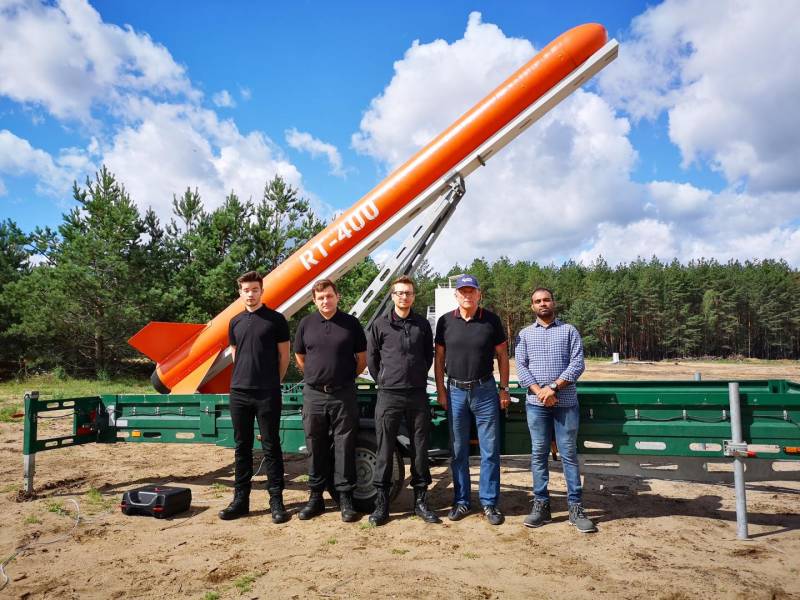 Such a solution, in fact, provides the missing stage in the training of officers who, after training using virtual systems, are still not able to work in any other conditions. The system developed by scientists from KTU is not only cheaper, but also safer than existing alternatives, Lithuanian developers themselves write.
According to Algimantas Fedaravicius, professor at the Faculty of Mechanical Engineering and Design of KTU, and concurrently the head of a research group that developed an innovative technique, even very good air defense operators accustomed to working with virtual systems can make mistakes when faced with real conditions.
Combat missiles are very expensive. On the other hand, our complex real-time simulates all operations: target detection, tracking and destruction even without an actual launch. It seems like natural conditions, except for one thing - there is no need to use a real rocket
- the words of Fedaravicius.
The training system developed by KTU researchers can be easily integrated into real air defense equipment and is compatible with all currently used configurations, such as RBS-70, Stinger, Grom, Mistral and others.
Our solution is not only safe, relatively cheap, but also environmentally friendly. The rocket body is made of fiberglass, which decomposes under natural conditions, and the engine is made of duralumin, which is one of the most environmentally friendly metals. The fuel used to launch the rocket is based on ammonium nitrate and is mainly burned.
- assures Professor Fedaravicius.
The developed RT-400 missile target is used for the final training of maintenance personnel of short-range air defense systems in firing at aerial targets. The rocket training equipment created by the scientists of Kaunas University of Technology has already worked in a number of military exercises organized by the National Defense structures.