Ukrainian enterprises of the military-industrial complex can now repair Soviet and Russian Mi helicopters for foreign customers. Corresponding certificates were handed to the Ministry of Defense of Ukraine by the United States.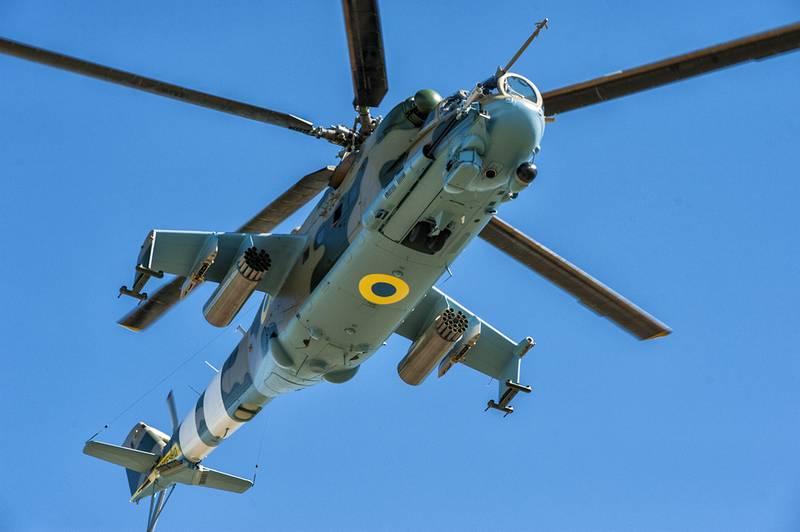 According to Minister of Defense of Ukraine Andrii Zagorodniuk on his Facebook page, Donald Winter, US Strategic Advisor on the military-industrial complex of Ukraine, passed the certificates. Upon receipt of these documents from the United States, Ukraine received the right to repair all Mi helicopters for foreign customers.
Received United States certificates from Mr. Donald Winter, which will allow enterprises of the Ukrainian defense industry to repair Mi-type helicopters for foreign customers
- said Zagorodniuk.
Earlier it was reported that the Aviakon Konotop Aircraft Repair Plant, which provides overhaul and modernization of the Mi family of Ukrainian army helicopters, received a certificate of conformity of the quality system to the requirements of NATO AQAP 2016 standard in 2120. And even earlier, in 2013 year Aviakon and OJSC M. Mil MVZ signed an agreement on the design and technological support of the overhaul of civilian helicopters Mi-8, Mi-8AMT, Mi-8MTV, Mi-17 and their modifications.