From Syria, there are reports that the United States is transferring additional equipment to the eastern regions of Syria. According to recent reports, an American convoy entered Syrian territory from neighboring Iraq - through a site that is not controlled by Syrian government forces.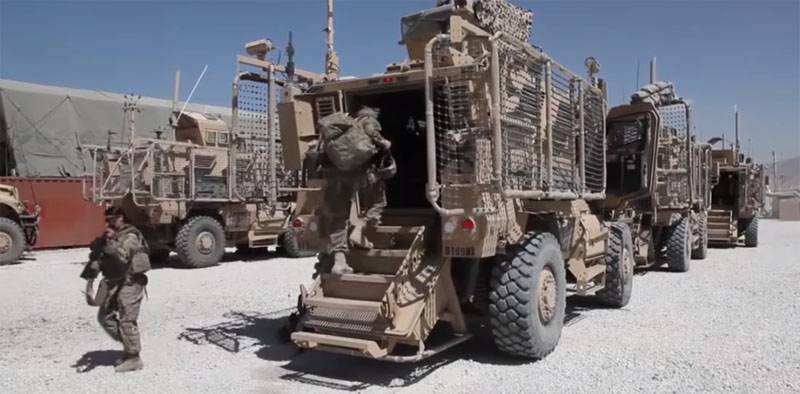 Syrian information resources suggest that the US military, who entered Iraq from Iraqi territory, is escorting military supplies destined for the so-called Syrian Democratic Forces (SDS). These are Kurdish militias supported in Washington.
A video appeared on YouTube, the author of which reports that the shots show the delivery to Syria for the Kurdish detachments of the next batch of military and logistical assistance. The frames show how, in the dark, a column of large-capacity vehicles, including tractors with platforms, passes along a city street.
Eyewitnesses report that the frames show a part of the column, which also has a military-technical component.
If this is indeed a supply for the Kurdish armed forces, then we should expect a reaction from Ankara. Turkish authorities have repeatedly accused the United States of escalating the situation in northern Syria, urging Washington to stop supporting the YPG and other Kurdish groups called Turkey's terrorists.
Against this background, information resources controlled by the Kurds write that Turkish air forces attacked the territory of the Kandil Mountains. We are talking about part of Iraqi Kurdistan - the province of Sulaymaniyah. In the territory subjected to the Turkish air strike, is the headquarters of the Workers' Party of Kurdistan, which is considered the terrorist authorities of Turkey.