The Alliance is not ready to repel swarm attacks by kamikaze drones and short-range missiles, similar to those that recently hit Saudi oil facilities. This was reported by the Breaking Defense portal, citing a senior NATO official.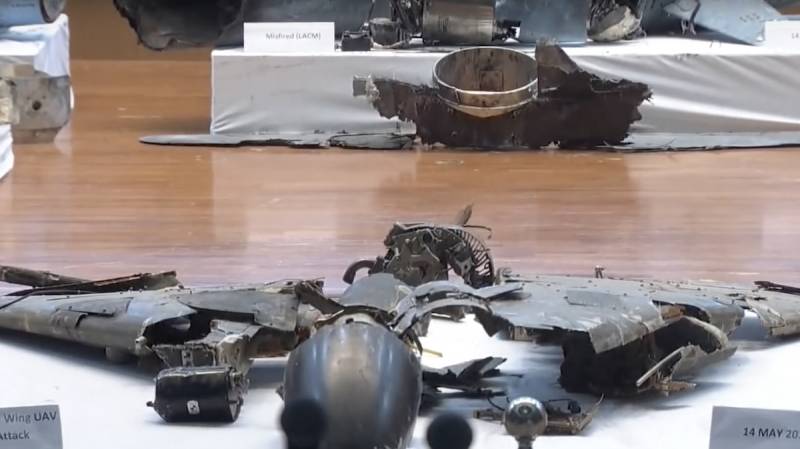 NATO is not ready to repel attacks by short-range missiles and small UAVs. This was stated by John Rood, United States Under Secretary of Defense for Military Policy, speaking at a summit of the Center for European Policy Analysis in Washington.
Rood claims that threats like this
weapon
and its tactics developed faster than NATO was able to refine missile defense and radar systems to detect smaller and faster moving targets.
Active investment in this area has led to the fact that small UAVs have become a serious problem that can cause more damage than cruise missiles.
- said US Deputy Secretary of Defense.
Lessons from Russia
The Breaking Defense portal notes that Rood did not single out the attack on the oil facilities of Saudi Arabia, but the parallels were obvious during the speech. As an example, a military official also cited "Russia's actions in Ukraine."
As part of our investment priorities, we must pay more attention to this area.
- the military official outlined the problem.
Rood did not provide any details, but recognized "the Russian use of drones as advanced artillery spotters in Ukraine" as a real warning about a new type of war.
The alliance is facing a changing situation. A clever adversary, such as the Russians, uses new tactics. If we would pay more attention to the lessons of the war in Ukraine that Russia gives us, NATO's priorities on the battlefield could shift. We must be smarter.
- the official said in a report.
The magazine notes that
"The Kremlin laughed at the inability of US air defense systems to stop the attack on Saudi Arabia."
Russian President Vladimir Putin suggested that Riyadh, instead of American systems, buy Russian-made S-300 and S-400 air defense systems.
Pentagon tries to catch the departing train
Despite the inability of the United States air defense systems in Saudi Arabia to repel the blow, the Pentagon has recently managed to achieve some success in countering small UAVs.
Recently, Marines aboard Boxer UDC shot down at least one Iranian drone in the Strait of Hormuz. To do this, they took advantage of the help of an integrated system of naval air defense. The development of short-range air defense systems installed on the Stryker armored personnel carrier is also ongoing, and several programs are in place to develop laser air defense systems.
At the same time, according to Ore,
"The threat we are facing is growing faster, our own countermeasures."