On Thursday, from the Plesetsk cosmodrome, the Soyuz-2.1b launch vehicle with a satellite was launched by the Space Forces in the interests of the Russian Defense Ministry, the press service of the military department said.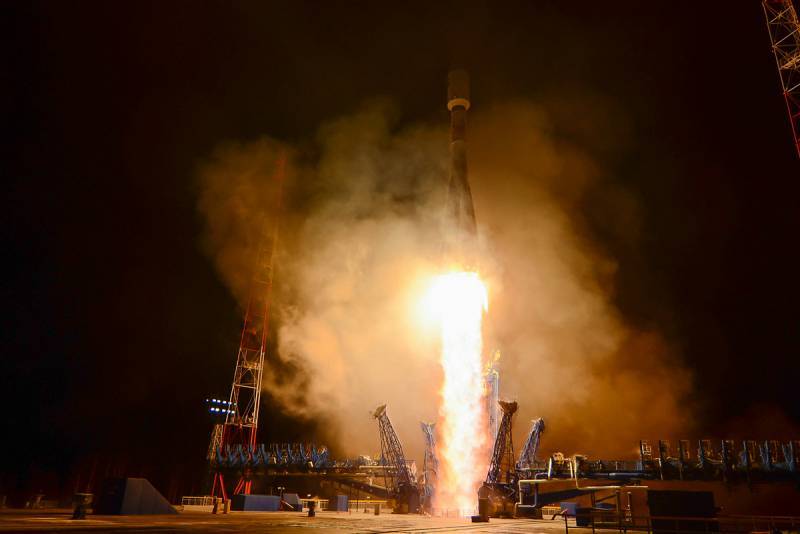 The rocket launched in 10: 46 Moscow time under the control of a ground-based automated control complex. The launch was completely in normal mode, the rocket launched the satellite into a given orbit.
In 10.48 Moscow time, the rocket was accepted for escort by ground means of the Main Test Space Center named after S.G. Titova Space Forces Aerospace Forces
- the message says. The Defense Ministry does not give other details of the launch.
Earlier it was reported that the Russian military plans to put into orbit the third space satellite of the Unified Space System (CEN-3) "Tundra", designed to detect launches of intercontinental ballistic missiles. The first and second vehicles of this system were launched into space in 2015 and 2017, respectively, and received the designation Cosmos-2510 (CEN-1) and Cosmos-2518 (CEN-2).
In the future, the Tundra spacecraft should replace the Oko and Oko-1 satellites, which are part of the intercontinental ballistic missile launch detection system from the continental United States. In total, it is planned to deploy up to 10 new spacecraft by the 2022 year.
The new space tracking system will be able to not only detect ballistic missile launches from any surface, but also determine the parameters of their ballistic trajectory and the likely areas of destruction.